Hello.  I have a wee little obsession: I love stars.  So much so that I'd adorn all the walls in my house with stars if I could (and if I wasn't convinced that people would think I'm some sort of star-infatuated nut.)
I just bought another one.  Shhhh…  Don't tell…  And it's LOVELY!  Apparently made by some star-adoring artiste from carefully selected pieces of driftwood found alongside some remote white sandy beach (true story!), it's natural and organic looking and I practically skipped out of Homesense with it in my arms.  (And yep, people looked at me like I'm a certified crazy lady.)  (But I'm kind of used to that.)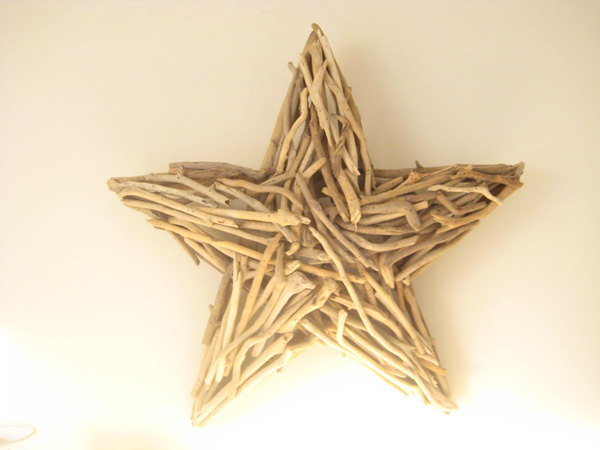 I'm not sure if it's meant to be a Christmassy star, but even if it is I'm pretty sure it'll be a permanent fixture on my walls somewhere.  Afterall, there are stars in the sky year-round.  So stars belong on my walls year-round too, non?  And, for the non-holiday season months, we can call it my beach-chic star (is beach-chic an actual design style?  Let's assume it is, k?)  Either way, it makes me happy.
For now, I think the wooden star will likely replace the green star above our two tullsta chairs (yep, that's right – I'm swapping one star for another.)  And then that green star will likely head on into the dining room (where we haven't yet put anything on the walls.)  (Ack, I know.)  I think.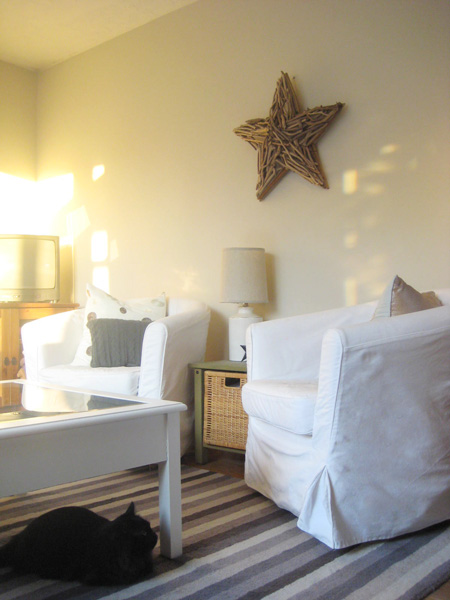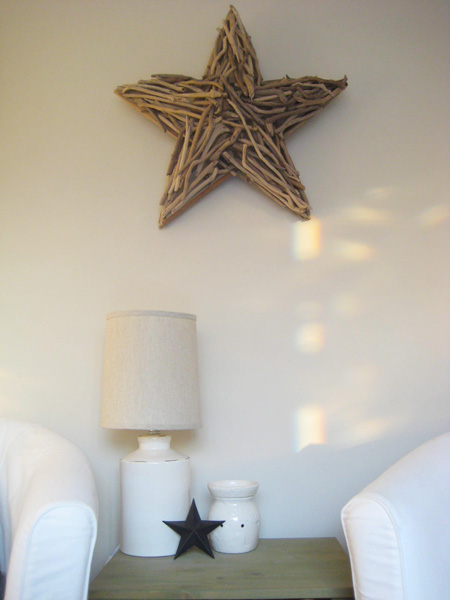 Or perhaps it will assume the place of honour above the faux fireplace…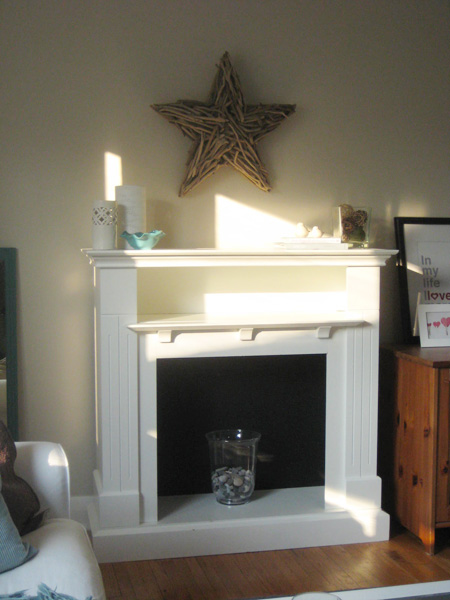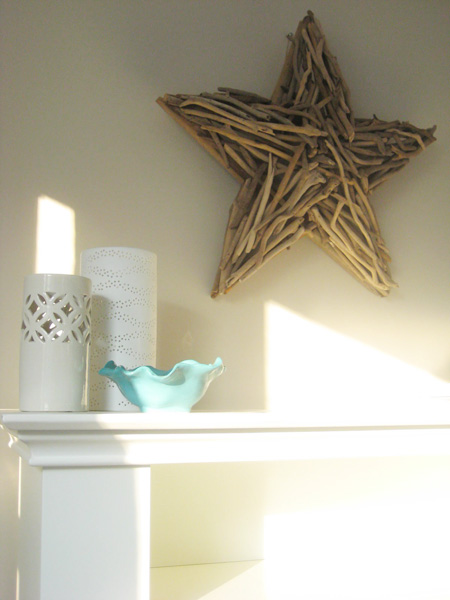 Hmmm…  Yep.  I foresee a bit of wall-adornment jenga taking place over the next couple of days.
But, yes!  Star (not so) light, star (not particularly) bright, (not at all) the first star I see tonight, welcome to my happy little 1940s house.  You're pretty darn swell.  :)
Want something equally awesome? Check these out!:
2 comments on "
Seeing stars (like, lots of them) (I may be a little obsessed)

"