Have I ever mentioned that we have not one, but TWO bedrooms in this house?  Shocking, I know!  The second bedroom sits directly across the tiny little hallway from our master-ish bedroom ("master-ish" because at about 10×10′ it's hardly grandiose.)  And this second bedroom is where we hide stuff.  (True story.)  A desk, our filing cabinet, a couple of storage chests, random boxes that we still haven't emptied since the move (um, like, 2+ years ago…)  I leave the door closed 95% of the time because I can't handle looking at the mess.  Why don't we use this bedroom for something substantial (like an office or a guest room or some sort of similarly dignified purpose?)  Afterall, our house IS rather tiny, so you'd think we'd put the room to good, functional use, right?
Look…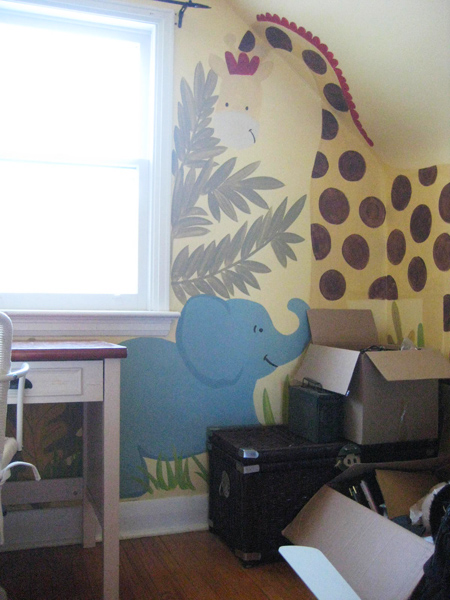 Yup.  Lookout Tarzan, we've entered a happy little jungle!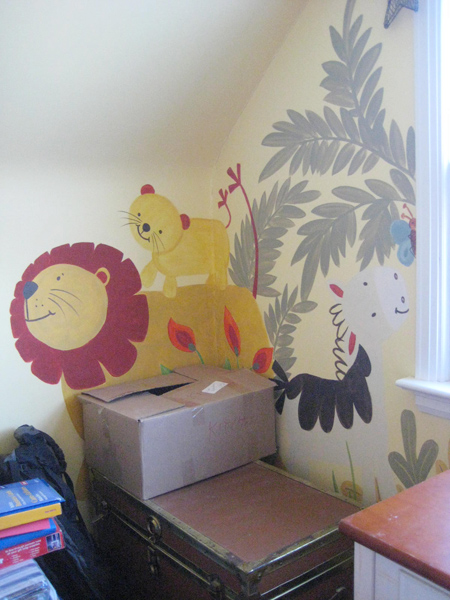 The people who owned this house before us used this room as their nursery (obviously.)  And, truth be told, I'm hoping that one day it might possibly be our nursery too.  And, because of that, I can't bear to paint over the rather cheery-looking animals that someone carefully and lovingly painted on the walls.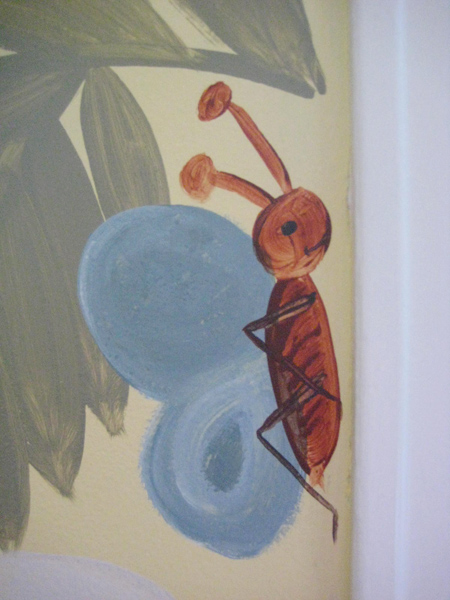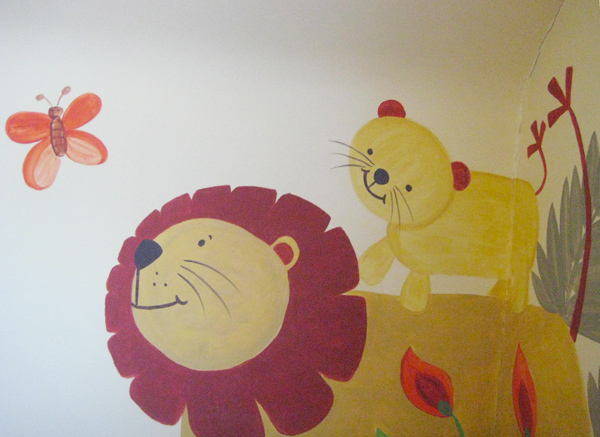 Are jungle animals my thing?  Um, no.  And even when this does become our nursery some day, the animals will likely get traded in for a far more subdued colour palette (since it's rather glaringly bright in this room, and I'm more of a muted grays kinda gal.)  But, until then, I don't have the heart to ruthlessly paint over those happy little faces.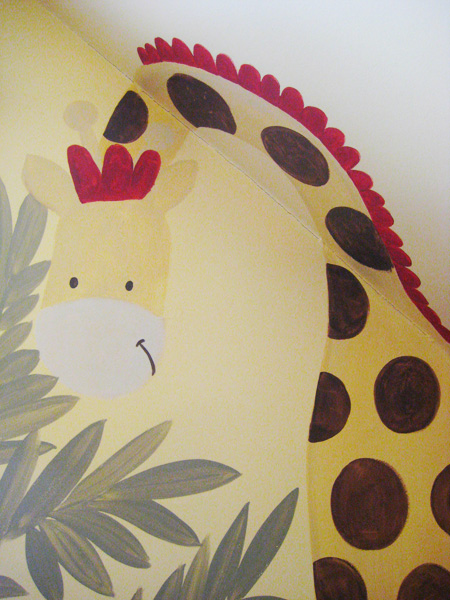 Especially the giraffe.  He makes me smile.  :)
Leave a comment