I'm so SO sorry – I had to.  I really couldn't resist.  Please don't hate me around 3pm tomorrow afternoon when you're still humming that song.
And in case you have absolutely no idea what I'm talking about, here – watch this…
It's quite the catchy little tune eh?
I've been packing up (packin up, packin up, packin up) for a few days now.  Specifically, the dining room has been ruthlessly cleared out, as recommended by Ms Stager who said the room would look much much bigger without the china cabinet and with less cluttery stuff on the bookshelf.  And, of course, she was right.  See?
BEFORE (with lots of pine):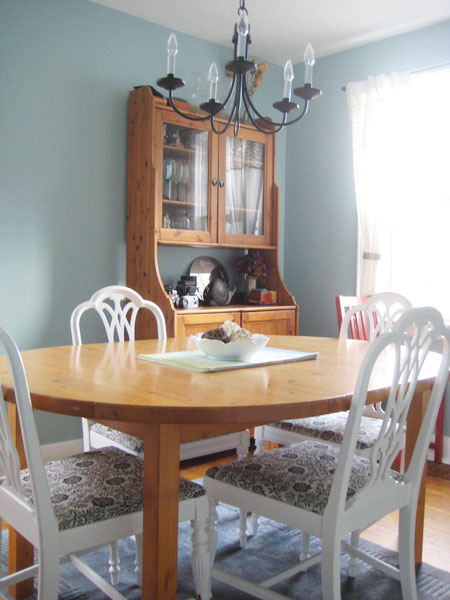 AFTER (so much bigger looking!)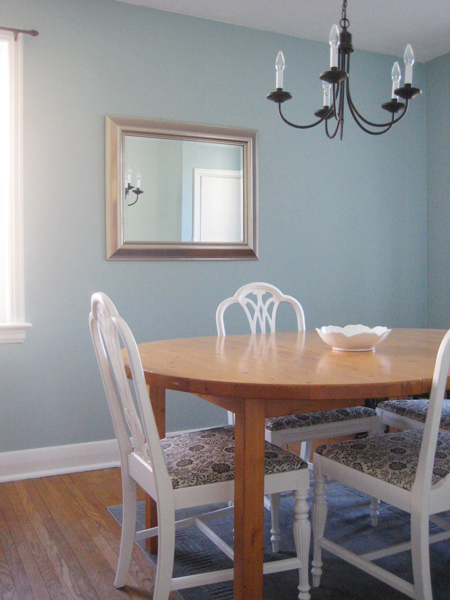 I should have removed the china cabinet YEARS ago, eh?  Ms Stager is really really smart.  :)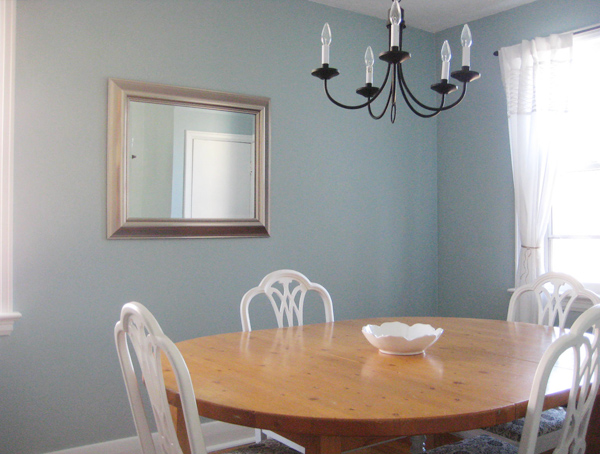 Luckily, Sweetie invested in a storage unit (since we seem to have a lot of stuff, and stuff isn't particularly good for staging), so removing the china cabinet from the dining room was indeed a realistic decluttering option.  And, if nothing else, the room looks far less pine-y without it.  I'm pretty sure I'll be painting the china cabinet before it reappears at our next happy little abode.
Oh!  And see that mirror?  That's new.  Once the china cabinet was gone, the wall behind the table was a little… empty-looking.  I found that lovely mirror at my beloved HomeSense store for TWENTY BUCKS.  Yep.  Twenty.  Why so insanely cheap and cheerful?  The frame has a few scratches.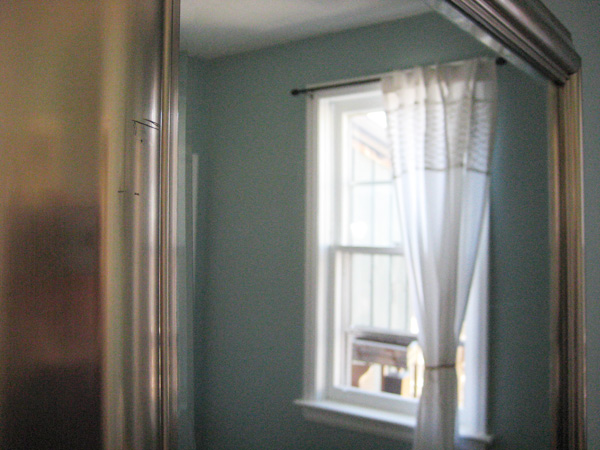 But you only really notice these if you're standing four inches from the mirror.  And I'm assuming potential house buyers won't be carefully examining my wall-hangings.
Falling into the category of "weird things that I own and love" is this Mozart teapot that's now been carefully packed away…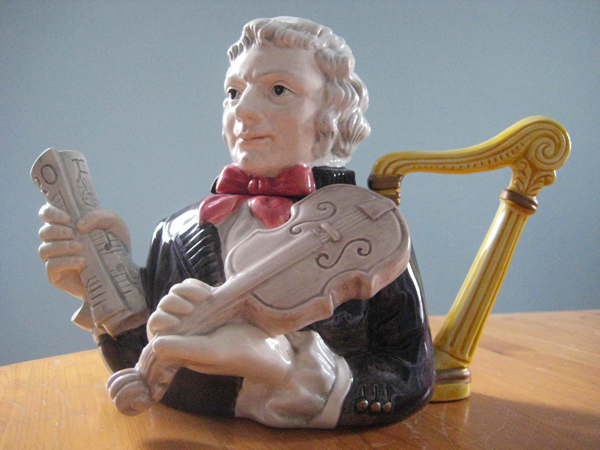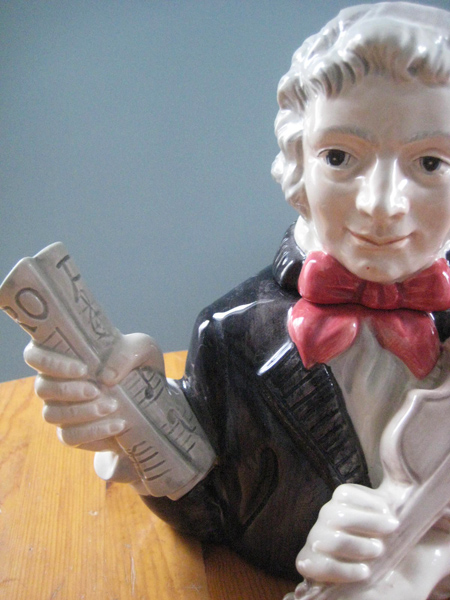 It's one of my most favourite things ever.  And yes, he's holding the score to the Marriage of Figaro tightly in his hand (which also serves as the spout.  Yep – it's not just a decorative teapot!  This baby is functional!)  Ridiculously silly, I know, but it makes me smile.
So that's where things are at for the moment.  New kitchen floor?  Check.  Severely decluttered and prettied up dining room?  Check.  Basement painting half finished?  Check.  Progress moving way slower than expected?  CHECK.  Ugh.  I'm hoping we can get everything we need to get done by the end of April.
A full month behind schedule.
But then again, I'm always late.  For everything.  So why would this be any different, I suppose.  If nothing else, I'm consistent.  :)
Leave a comment