It's done!  Finished!  Complete!  Poof!  Yep – the floor is done.  Quarter round has been added.  Seams have all been caulked.  Everything has been painted.  And a permanent smile is plastered on my face.
DONE.
Here's the progression (for anyone who's visual, like me.)
I started with this…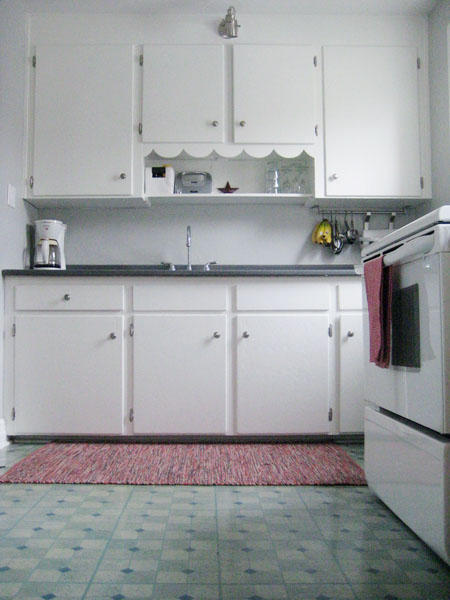 …which (thankfully!) turned into this…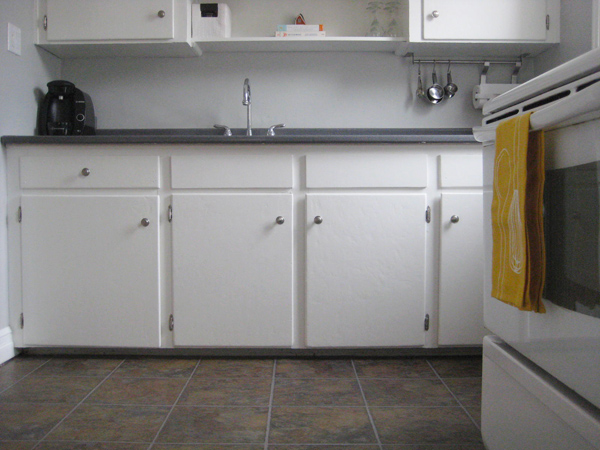 …Sweetie then added quarter round, which looked like this…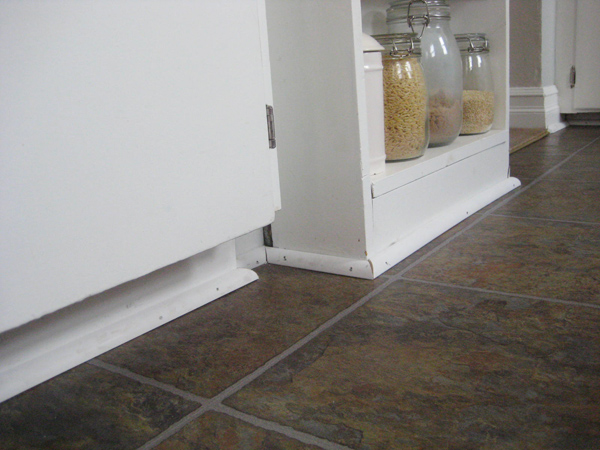 …then I caulked and painted everything, leaving a sparkly new (and finished) (and not blue) kitchen floor, that looks like this…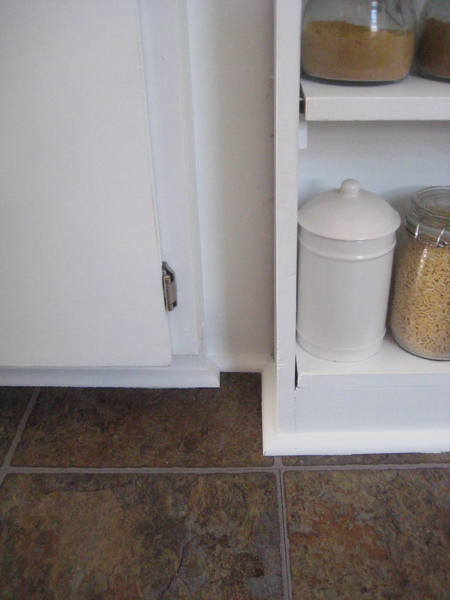 Am I happy much?  YES.  Have a already christened my new floor with a silly little happy dance?  Of course.  Does this occasion call for a big bottle of wine?  Absolutely.
(Although pretty much any occasion is a good excuse for wine, if you ask me.)
One more thing done off our big ol' to-do pre-listing list.  And one major item completed from the list of things I've been meaning to do since we moved into this humble little abode 2.5 years ago.
Progress, how ever slow, is still progress.  :)
Leave a comment