So I recently saw this image from the lovely folk over at Ikea…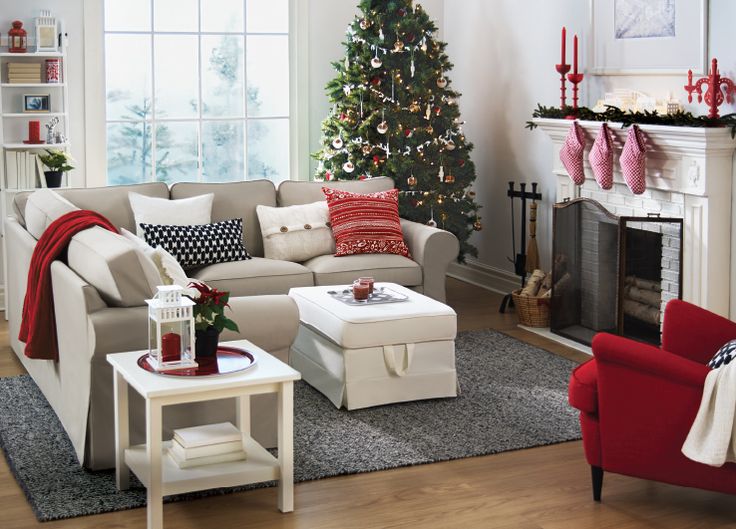 …and I got really (like, insanely) excited for Christmas.  I don't normally start planning for the holidays weeks in advance (I'm a bit of a last minute holiday girl, truth be told) but that red?  Against that white?  And all that merriness?  Yep.  It got to me.
So off we went (poor Patrick gets toted around a lot these days) (I think he's developing an appreciation for shopping!) (or just a high tolerance for mommy) to HomeSense (of course.)  And I wandered around the pillow aisle for far far too long.  Did I emerge from all that soft and squishy loveliness triumphantly waving beautiful new red pillows in the air?  No.  But, as I've learned, that's all part of the HomeSense experience.  It's the thrill of the hunt.  It's the glory of the chase.  And I, like a throw pillow stalking tigress, will be returning shortly to HomeSense (with my cute little kitten in tow, of course) to continue chasing the ever elusive perfect festive red throw pillows.
BUT, in the meantime, I've found even more Christmas inspiration on Pinterest.  Like this super festive living room…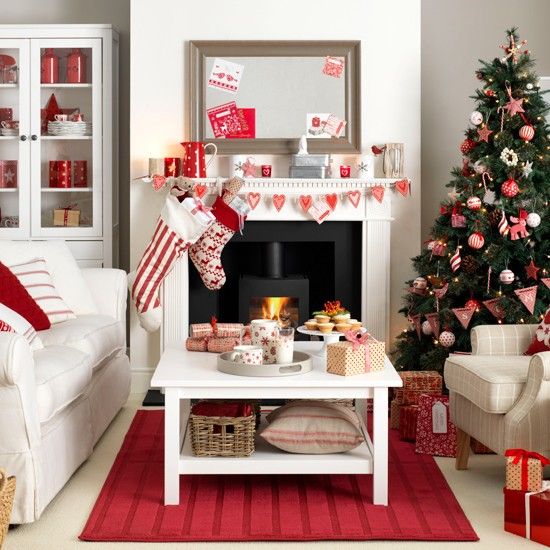 …from HouseToHome.
And this pretty room…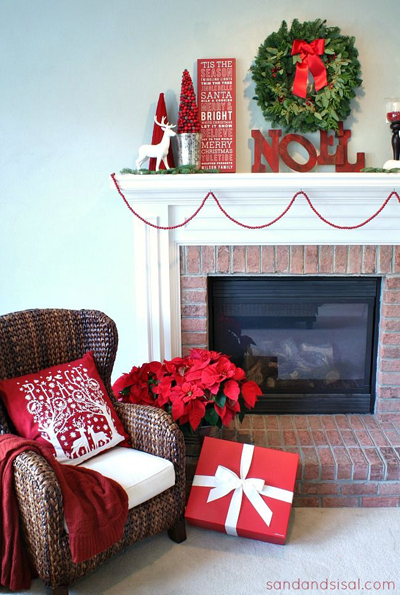 …from SandAndSisal (omg I want that chair!!!)
And this beautiful and comfy looking living room from Four Generations One Roof…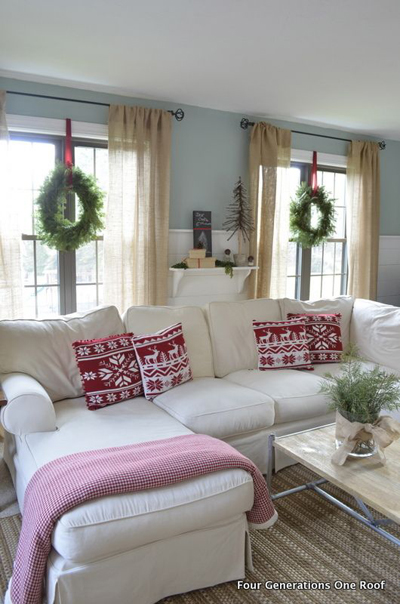 Yes, I'm completely obsessed with finding the perfect new red throw pillows now.  And perhaps even a new red throw.  Patrick just rolls his tiny little eyes over the whole thing.  In his three long wise months, he's become accustomed to mommy's obsession with all things pretty.
But really, in this particular case, it's all Ikea's fault, you know.  :)
Want something equally awesome? Check these out!: