Just a quick post today to say that we lost someone really special this week – our gentle, loving, amazing, furry boy, Loki.  It was sudden and unexpected, and we miss him lots.
Loki was my cuddler – the most unbelievably affectionate cat ever.  He never fussed about the fact that his legs didn't work very well (both of his back legs were broken at some point before he came to us as a rescue, and never really healed properly, so he had a bit of a waddle, and he couldn't move particularly fast), or that he had asthma and had to take puffers a couple times a day.   All he ever asked for from us was love and endless cuddles (well, that and food – Loki loved his food.)
It's only been a few days, but I already miss feeling his paw tap at my leg, asking to be picked up (because his hind legs were a bit screwy, he needed lots of help from his humans to get anywhere vertically.)  (Which was ok with us.)  And I miss him snuggling into the crook of my elbow and just hanging out there whenever I worked-from-couch.  I miss him trying to sleep as close to my face as he could get at night (it was so sweet, but it drove me a little bonkers – his whiskers were super tickly!) and I miss finding him passed out on his back, all four paws up in the air, napping under the coffeetable, like a big furry black starfish.  I miss playing "creature under the covers" with him every morning while making the bed (despite having bad back legs, he was a good little pouncer.)  I miss his super big purrs (and even his overly-happy drooliness.)  I miss his ginormous furry black paws.  And I miss his cuddles – any opportunity to cuddle was a good time for cuddling according to Loki.  He was awesome like that.
I hope that he's reunited with his buddy Thomas now, somewhere where his back legs work perfectly, his asthma is gone, and he can run and jump and play the way a cat as special as he was should be able to.  And we hope that he knows how very much he's missed here by his humans and his furry orange friend Jacob too.  (Even if Jacob is too proud to say so, we know he's sad too.)
Loki came into our lives eight years ago, and I'm so glad he chose us as his humans.  I just wish he could have stayed with us a little longer.  He was a good boy.  He was my friend.  He was loved dearly.  And there will never ever ever be another like him.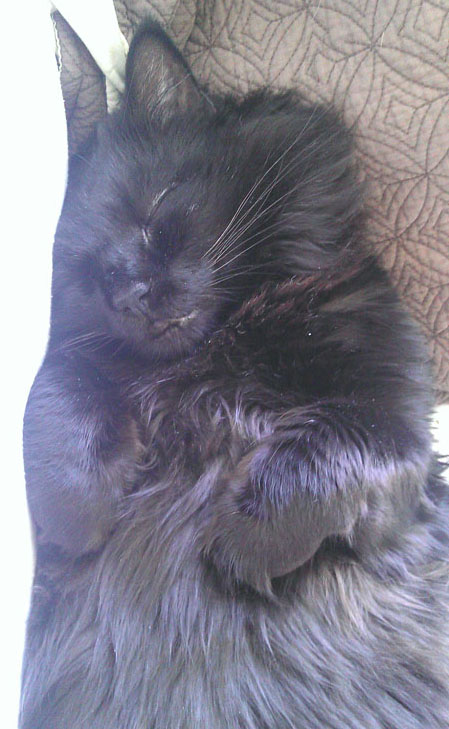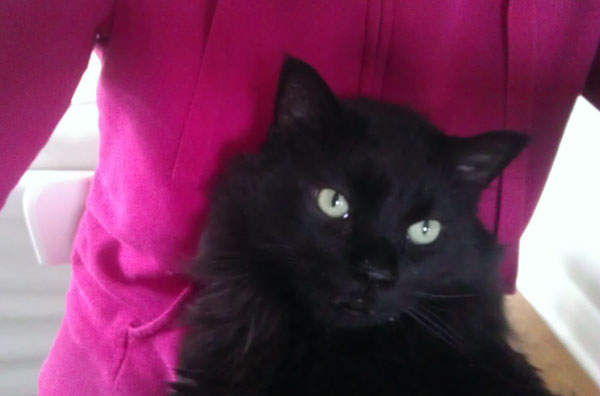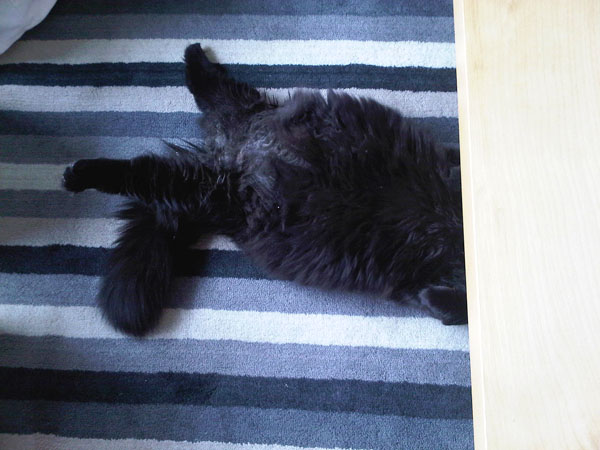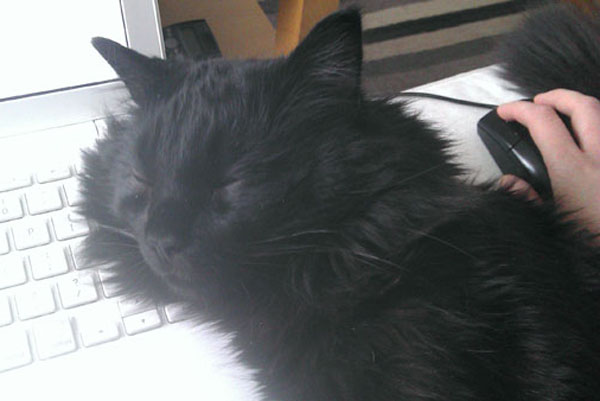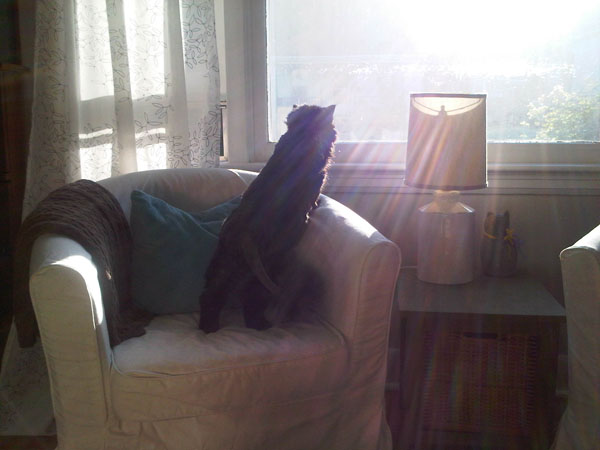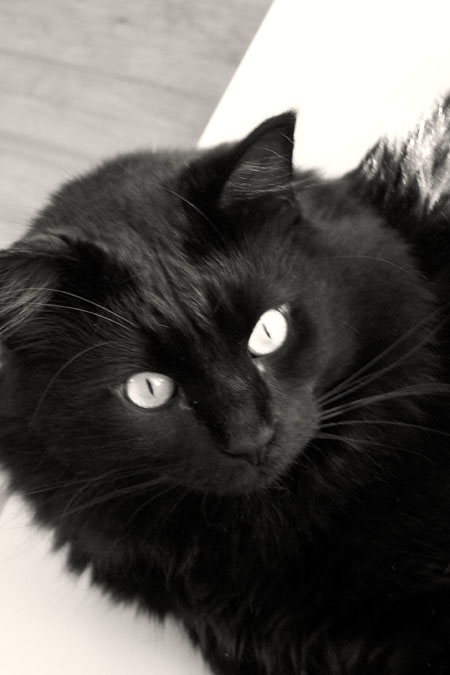 Want something equally awesome? Check these out!: