Look!  Look what I got!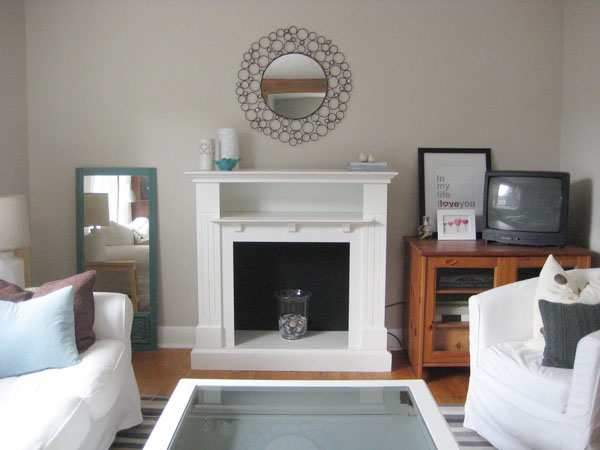 Don't see them?  K!  Let's look a little closer…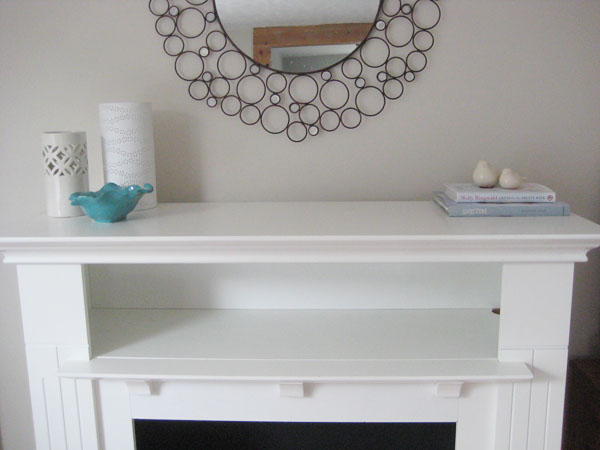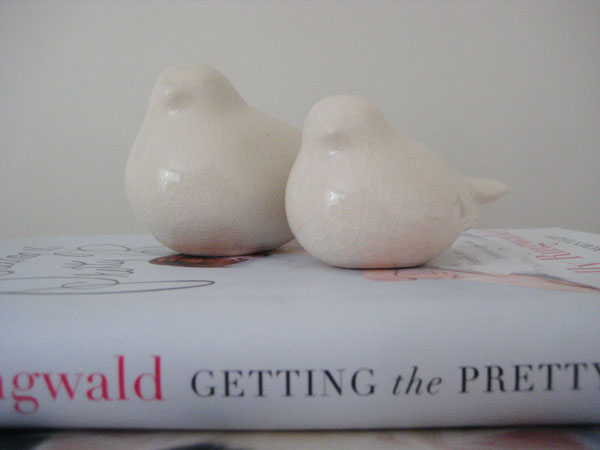 Yep!  That's right.  Perched atop of beloved Molly Ringwald's Getting the Pretty Back (Dear Molly: you rock btw!) are my two new cheerful ceramic (porcelain?  Not sure about that one) little birds.  I heart them!  They were only 3 bucks each at Bouclair, and I don't know why I love them so much…  I just do.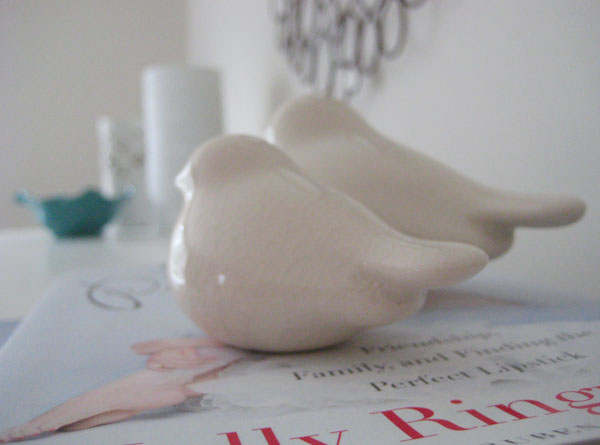 I figure the larger bird represents Sweetie, and the smaller one is me.  If you want to get all philosophical about it.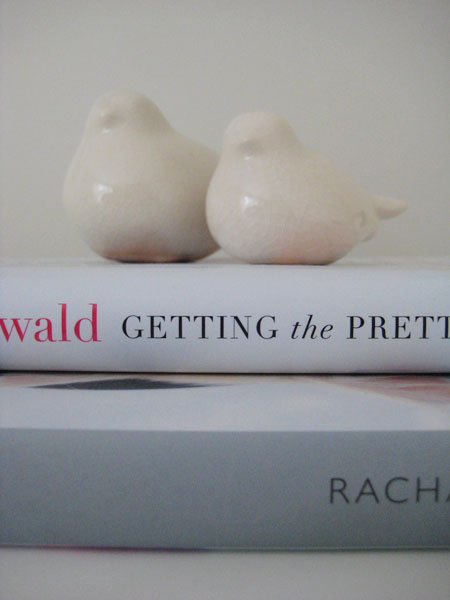 Sigh.  Avian adorableness.  :)
That's all!  Just thought I'd share my most recent (and potentially most adorable) little purchase.  To clarify, I don't really have a bird thing, or a ceramic (porcelain?) animals thing.  But these two little beauties make me happy!  Apparently I'm rather easily won over by the cheap, cheerful, and chirpy.  :)
Want something equally awesome? Check these out!: