So, I've likely referenced my dining room, like, a gazillion times in previous posts (ok, well, maybe not a gazillion, per se.  Maybe twice.  But that's still lots!) but I've never actually posted anything about my dining room.  It's like the Polkaroo of my house.  The Mr Snuffleupagus of our abode.  Today, my friends, that changes.
(Did I just build it up a little too much?  Crap.  K.  This had better be good…)
When we bought this house just over 2 years ago, the dining room was ugly.  It was so un-pretty, in fact, that the sellers' listing agent hadn't even bothered posting pictures of the dining room in the house-listing.
The walls were white, but not a nice clean white – they hadn't been painted in years and looked dirty and dingy and worn.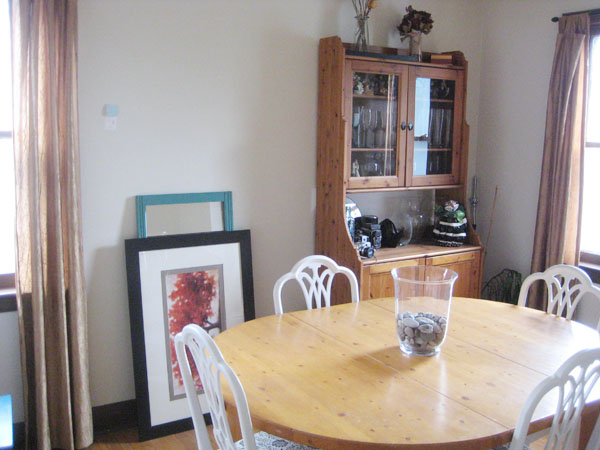 (And yes, those are gold drapes.  They came with the house.  Fancy eh?)
The trim…  um…  it was brown.  But not "nicely stained in a lovely wood finish" brown (which is the really good kind of brown!)  Nope.  All the baseboards and trim had been painted dark brown (in a glossy finish, of course.)  It was gross.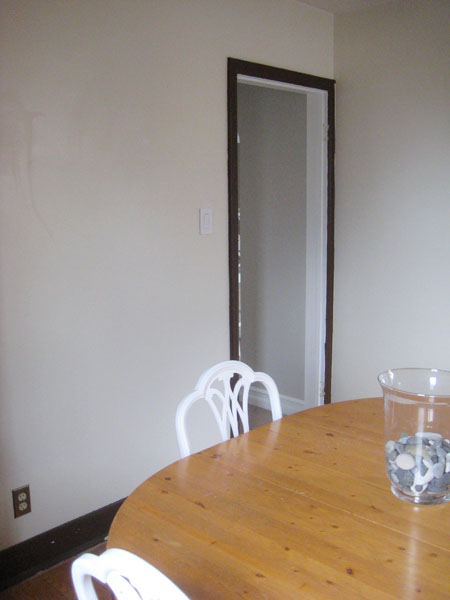 And don't even get me started on the light above the dining room table…  Ummm… here.  Just look.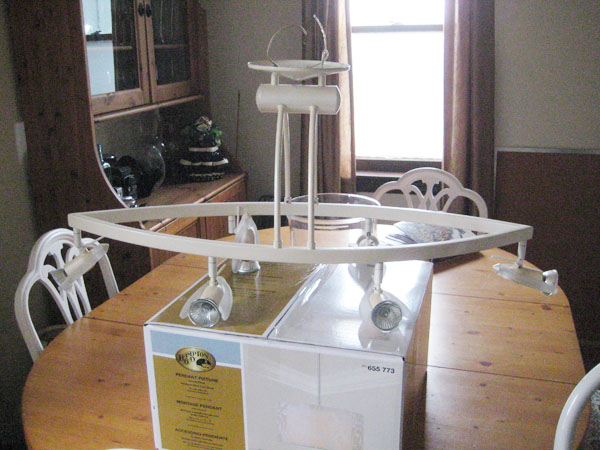 AGH!  I know.  What IS that?  Yep.  We were the crazy people who bought the house with THAT light in the dining room.
We're brave, brave souls, Sweetie and me.
BUT!  Here's our dining room now…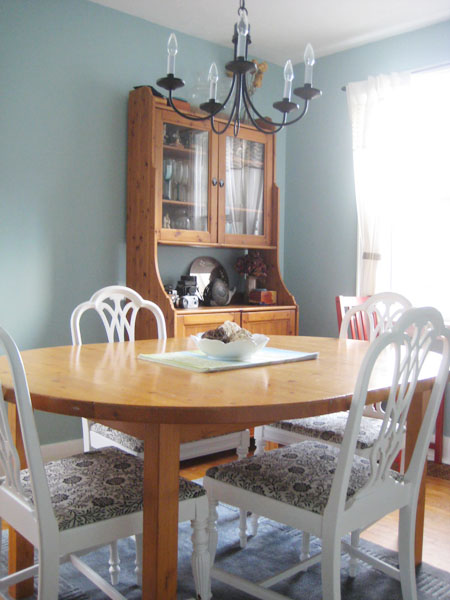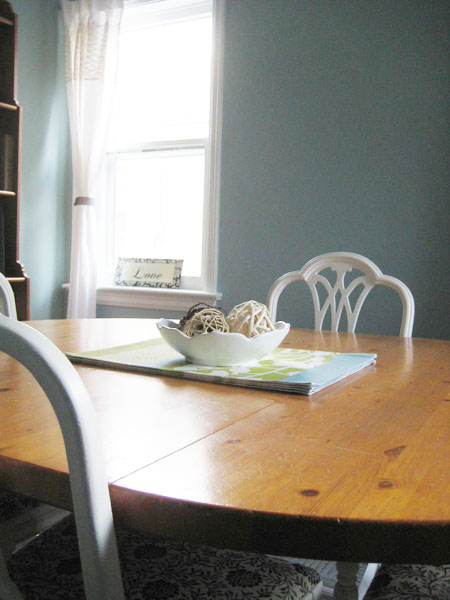 The walls are painted Benjamin Moore's Gossamer Blue, and all the trim, baseboards, the closet door and ceiling were repainted Snowfall White.  For the record, it takes many many coats of white paint to cover up dark brown glossy baseboards.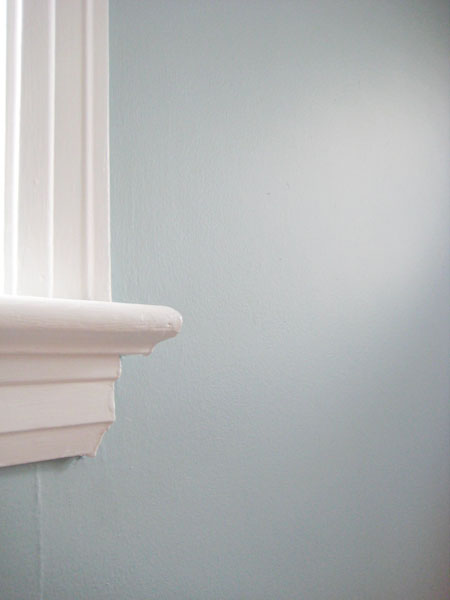 We found the refinished dining room chairs on Kijiji (I adore Kijiji!)  And the table is an old Ikea table (I don't think they carry it anymore) purchased from a local Ebay seller shortly after Sweetie and I bought our first house.  It's not the prettiest table in the world (I think the most appropriate term would be "well-loved"), but it works.  :)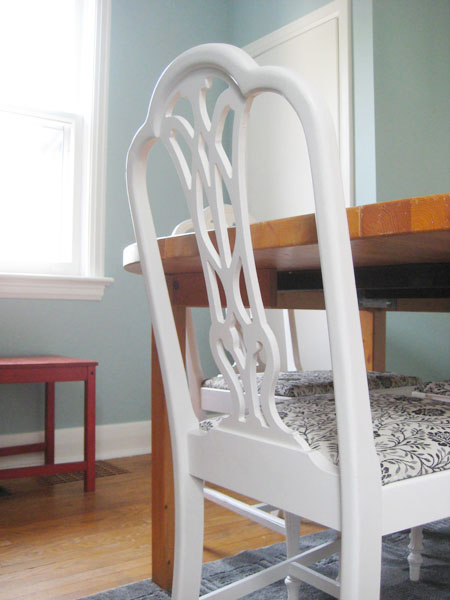 And Jacob says it makes a rather good kitty fort.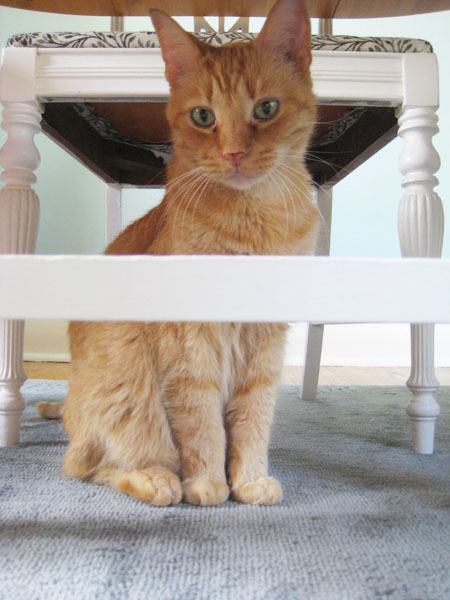 The dining room light was a Home Depot find.  It was cheap.  It is cheerful.  :)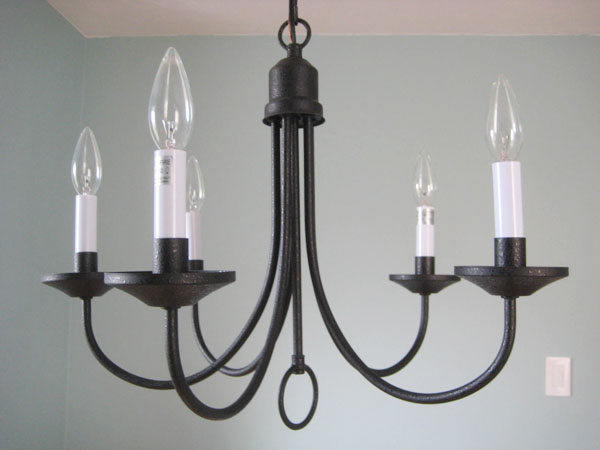 The bowl of balls on the table is just that: a bowl of balls.  (But it's a pretty bowl, containing pretty balls, of course.)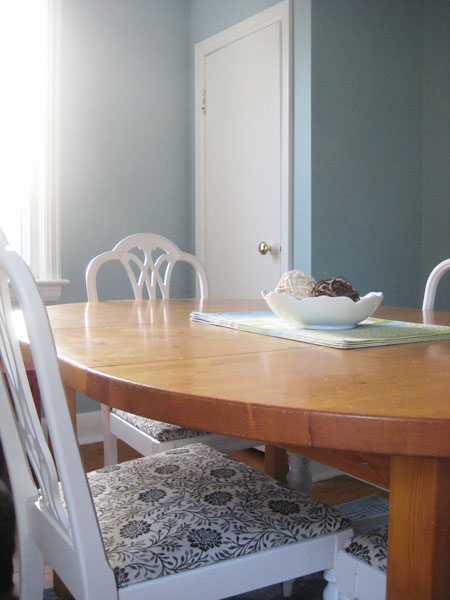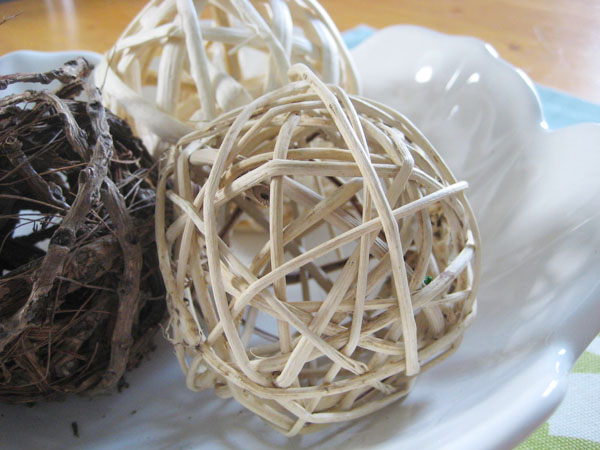 Admittedly, there's A LOT (like, a WHOLE lot) more pine in this room than I'd like.  It almost has a "country-cottage" feel to it (and I'm not really a country-cottage kinda gal.)  Some day I'll get around to painting the Leksvik china cabinet and bookcase.  But until then, they're functional and not overly offensive-looking at least (and, given that they were both also Kijiji scores, they hardly cost us anything, so I can't really complain…)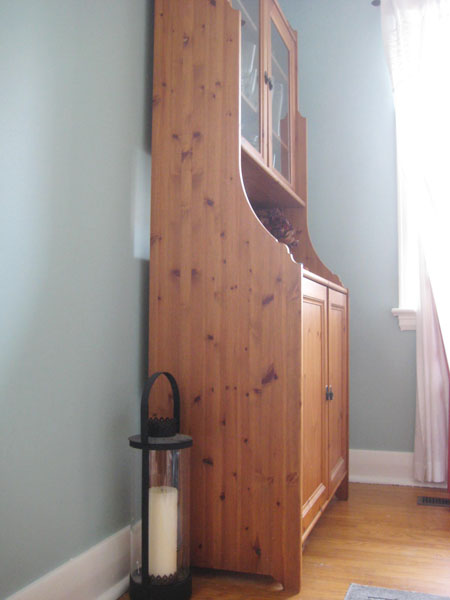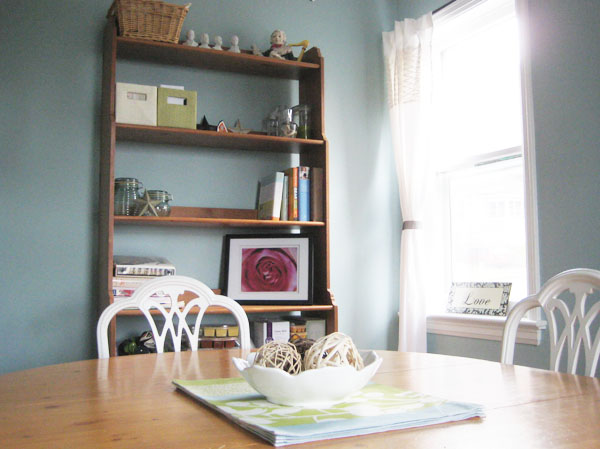 The bookcase holds odds and ends.  The lower shelves contain my Scentsy stuff (I obviously need a better place to store all that.)  The higher (ie: more visable) shelves hold more practical things (cookbooks, reference books, my lampe berger, random pretty things…)  And yes, that is indeed a Mozart teapot on top (just in case you were curious!)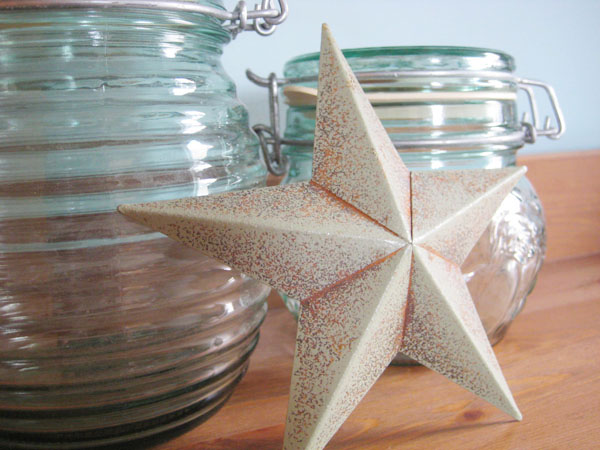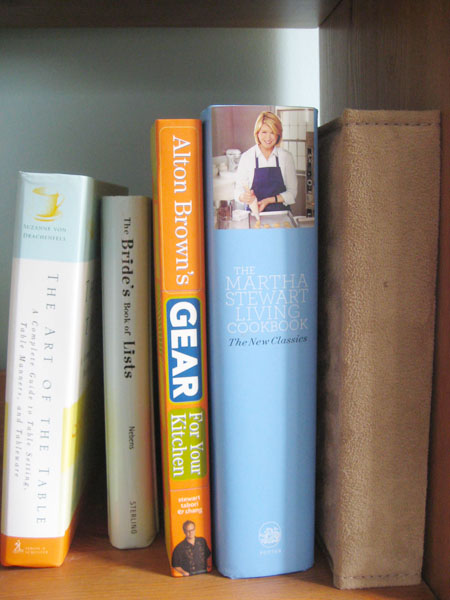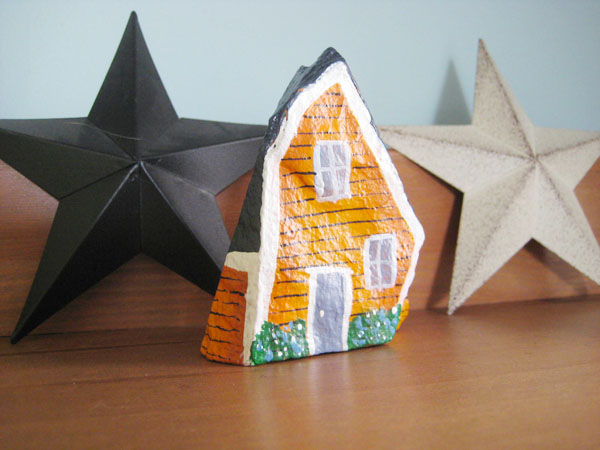 But the most important item in the room?  The little red chair by the window.  It gets a lot of use.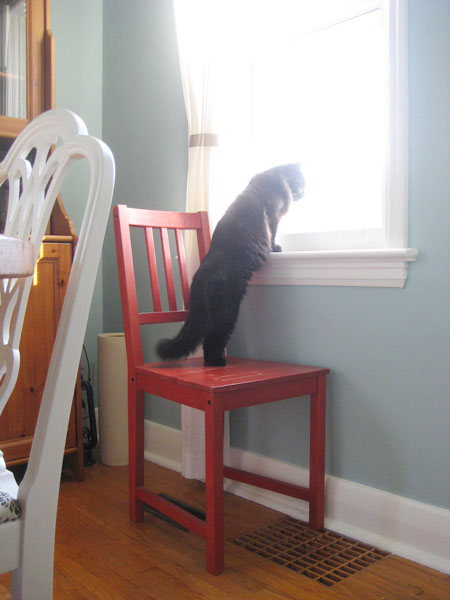 All in all, I'm pretty happy with the progress to date!  It's definitely a cheery little room, and the colour is one of my faves (I love turquoise.  Or teal.  Or seafoam.  Whatever you prefer to call it.)  :)  Finding somethingmerother to put on the walls is my next project.  And I'd like to replace the closet doorknob too (it's still gold, and even though I've heard that gold is "back", it isn't really "back" in my house.)  (Just sayin'.)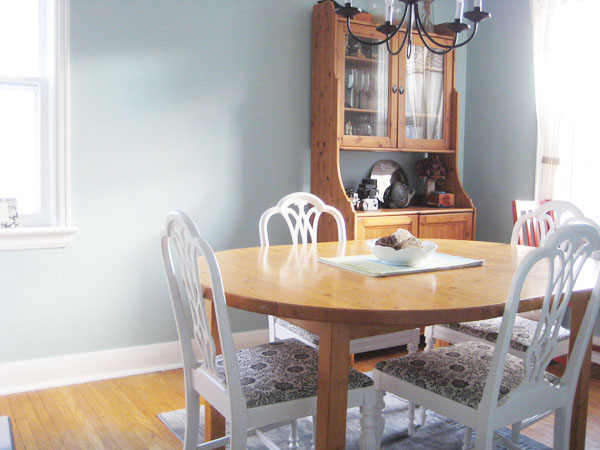 But yes!  The dining room is house-listing feature-photo suitable now.  Not that we're planning to sell our house in the immediate future, mind you.  There's still lots more painting to be done!  (Sigh…)  But if we WERE to list the house, it would now be acceptable to post pictures of the dining room in the listing, I think.
Dear dining room: you are no longer a Snuffleupagus.  Oh, no.  Consider yourself the Grover of our little 1940′s house.  You're a little odd, and you still need some work, but overall you're pretty darn cute.  :)
Want something equally awesome? Check these out!: