What's that you say?  Oh!  You're right!  I HAVEN'T posted any pics of the cats lately.  Shame.  On.  Me.  Let's rectify that right now, k?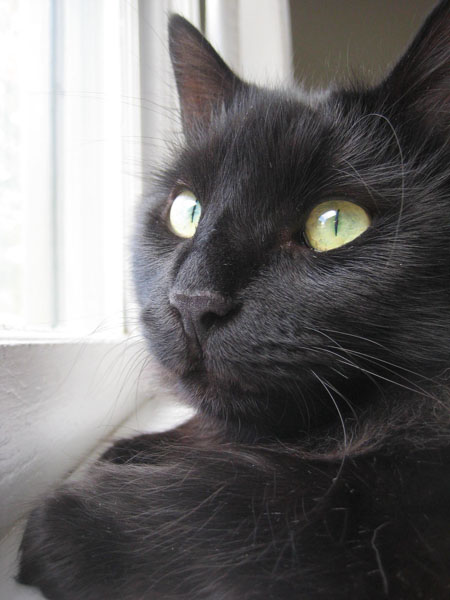 Eric ADORES the windows.  He props himself up with his little kitty bum on the back of our living room sofa, plants his two front paws on the windowsill and stares out at the outside world.  Like, for hours.  He sits there looking out for so long some days that he actually sometimes dozes off in that position.  Yup.  He's our narcoleptic kitten.  It's odd, but – meh – it keeps him out of trouble, so I just go with it.
And, well, he's a kitten.  And he's cute.  So I really just let him do whatever he wants anyway.
(Except climb the drapes.  Erik has already decided that drapery-ascent is super fun.  We disagree.)
So there you go!  Cat photo quota filled for yet another week.  :)
Happy Friday!
Want something equally awesome? Check these out!: