(Yes.  I just went THERE.  Couldn't help myself!)
With October almost over, I can't help but notice that Christmas is just around the corner.  And to that I say (rather enthusiastically): "YAY!"  There's something so warm and fuzzy about Christmas – it's like the holiday equivalent of a big ginormous hug (you know, if a hug could be all glittery and smell like cedar and cinnamon.)
Despite that I am more often than not the very last person on earth to get my Christmas cards in the mail (I was furiously throwing stamps on envelopes on December 24th last year), I adore the tradition of sending Christmas cards.  I love getting cards, and there's something so lovely about sending them too.  A real live handwritten holiday greeting trumps a facebook message or an e-card (including those of the elf-yourself variety, btw – dear friends: that is not a replacement for an actual piece of holiday stationary) big time, if you ask me.
So, then, as can be expected, I start planning for holiday card-sending months in advance.  And, being ridiculously ever-so-slightly OCD, I become obsessed with finding the perfect Christmas cards.
Wait.  Let me rephrase that…  I become obsessed with finding the perfect Christmas cards THAT FEATURE CATS.
Yup.  My inner crazy cat lady takes over when it comes to Christmas cards.  I've never been one to go out and willy-nilly-ly select a random box of standard Christmas cards off the Hallmark shelf.  Nope.  I view Christmas cards as an expression of who I am.  And I am mom to three fantastic cats.  So cats WILL be on my Christmas cards.
The problem?  Cat Christmas cards can sometimes be a little hard to find.  I took a quick stroll through Etsy-ville this morning, and cat cards (cute ones, at least) were a bit challenging to find – I'm not gonna lie.  But, here are a few contenders that I stumbled upon.
Dear friends and family: consider this your sneak peek at what may be arriving in your mailbox in a few weeks' time. :)
This card, from MadOldCatLady, makes me smile…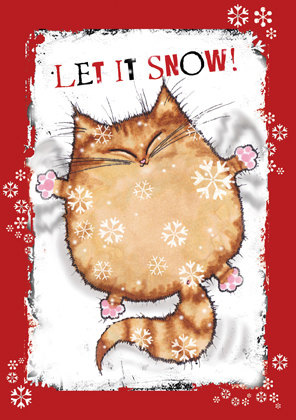 …and I love this retro-esque card designed by Vincent Desjardins Illustrator…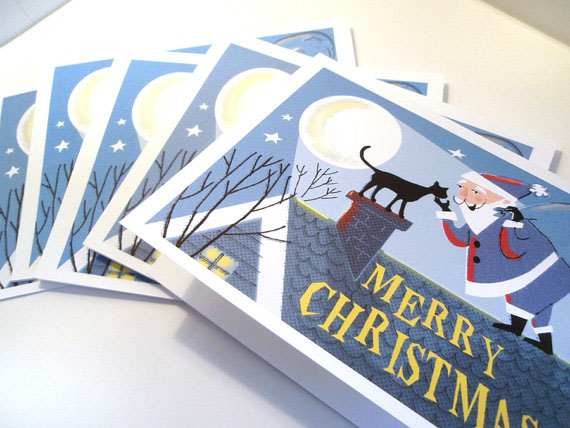 An understated yet lovely brocade kitty card from RiverDogPrints…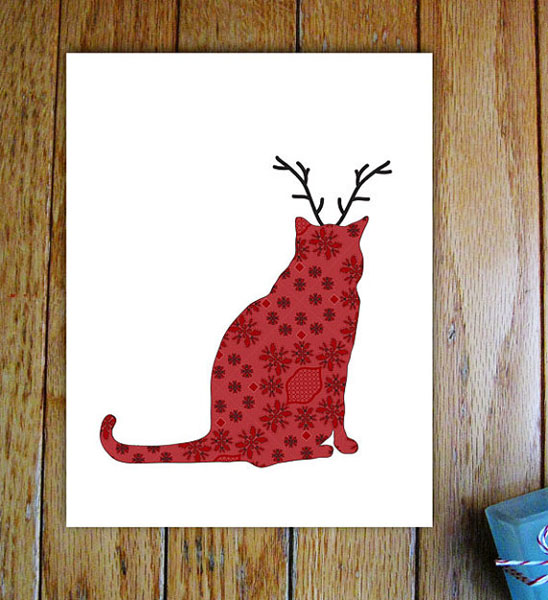 And these next two, from ASliceInTime, are collective-awwwwwwww-worthy…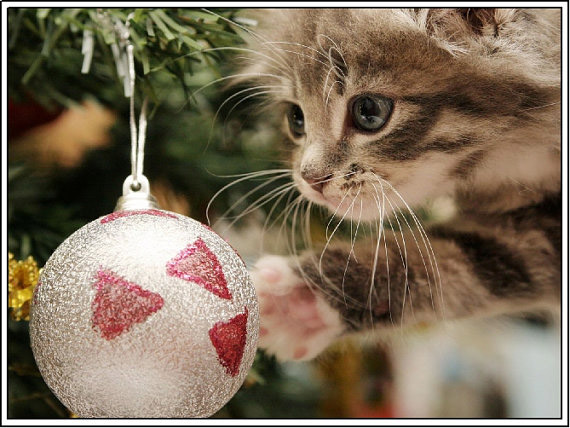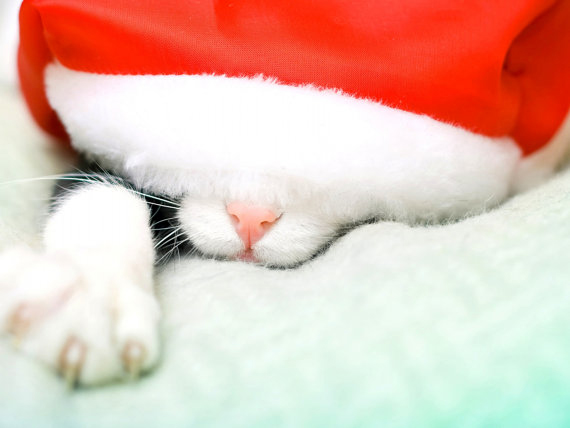 Awwwww…  Yep, that, right there, is a whole lot of cuteness.
These cards, from OnCupcakeMoon are both cute and customizable…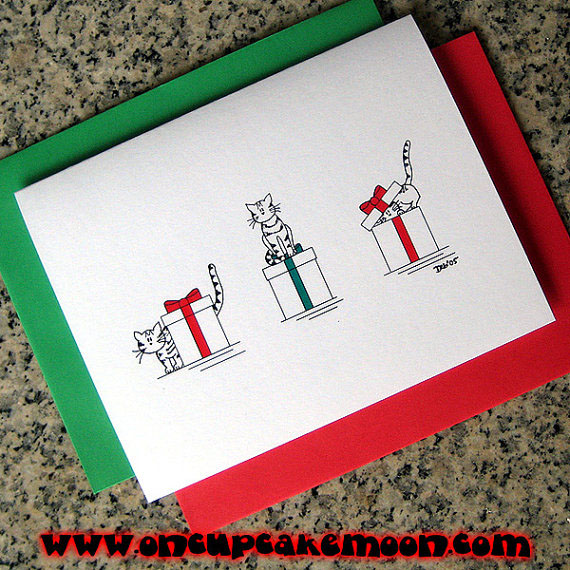 And my one, non-Etsy entry into this cat-Christmas-card collection is this card from PaperCards…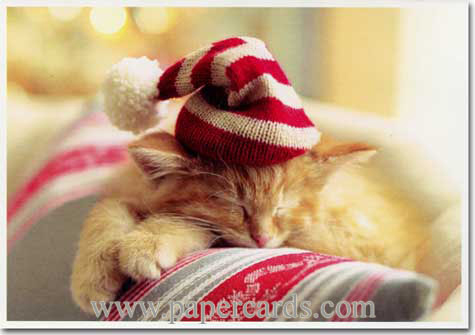 Sigh.  Adorableness!  Like a tiny little Jacob (but one who tolerates hats.  Jacob doesn't like hats.  We've tried.)
Yep.  There are quite a few options…  Which route will I go?  There's the ever popular cute-route, but the retro-way is super fun, or the illustrated options are lovely too.  Ugh.  Decisions, decisions…
Or maybe I'll just look for a card that says "Joy."  That seems way easier…
Want something equally awesome? Check these out!: