This weekend it snowed here for the first time this winter (although technically it's still fall, I think), which, as you can imagine, meant that Operation Christmas truly began chez Sweetie and Joy (since snow just makes everything feel Christmassier and cheerier and happier!)  (At least until New Years… soon after that I'm totally done with the snow and start looking forward to spring.)
Even my newly acquired little driftwood star got Christmassied up a wee bit…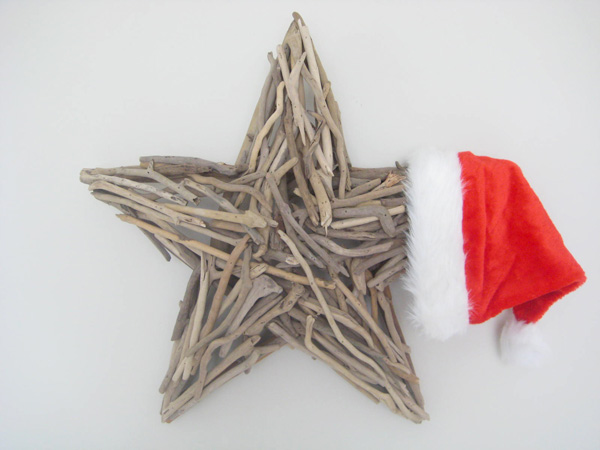 Yup.  We're all getting in the spirit around here.  (Pictures of cats wearing tiny little reindeer antlers to follow shortly, of course.)
I've now lived with my DIY kitchen art attempt for a week now, and I'm still not loving it.  At all.  :(  I've decided that it's the blue "inner-matting" (I should seriously coin that term, eh?) that's throwing everything off.  Yep – the blue is making me… well, blue.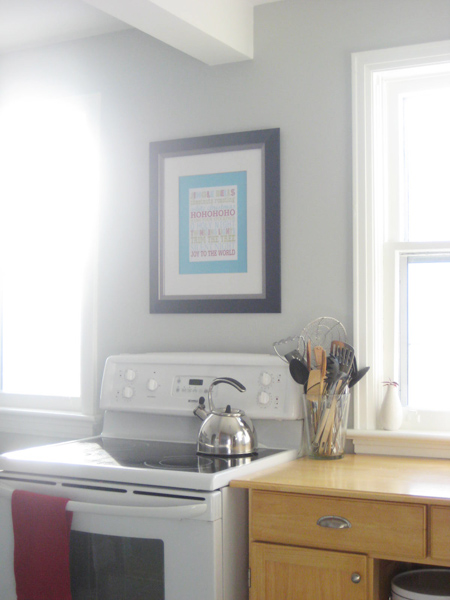 So I delved deep into my scrapbook paper pile once again, and pulled out a sheet of lovely Christmassy red paper.  And squealed just a little.  Because that's what I do.  (Kinda freaks the cats out a bit, but it keeps them on their toes.)
And after a few minutes of cut and paste (I'm president of the International Society of Cutters and Pasters, btw), I had this…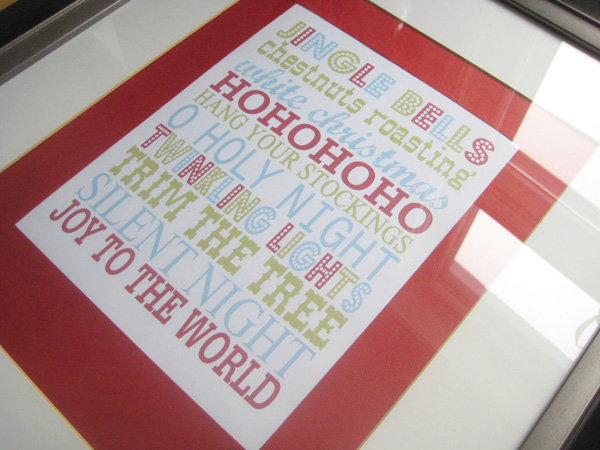 Which looks like this on my wall…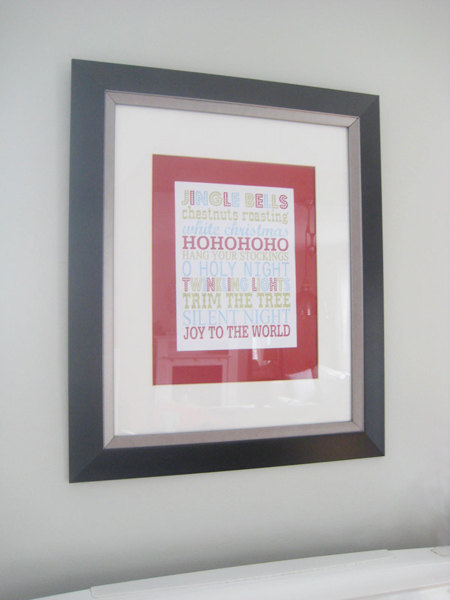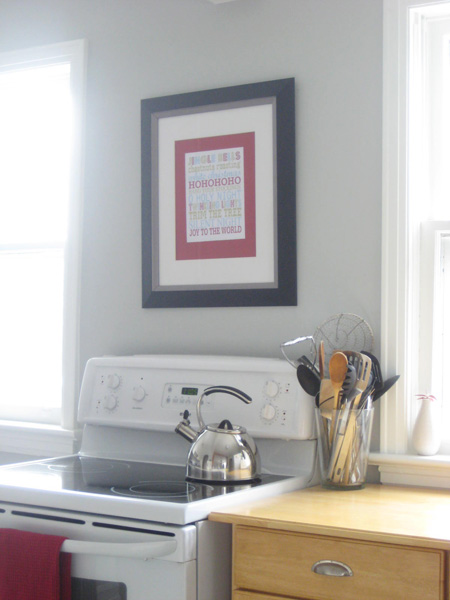 Which makes me a very happy girl.  :)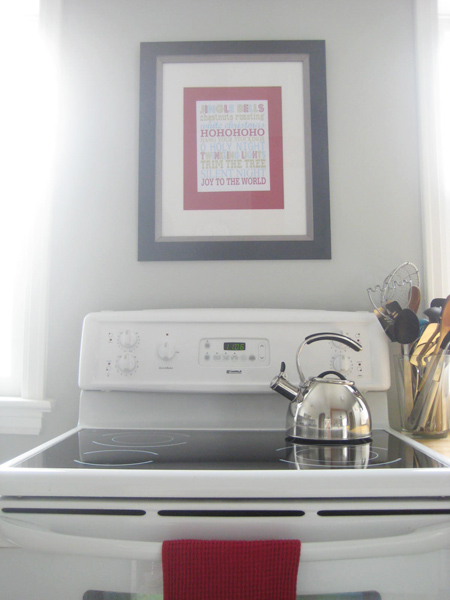 So am I done with this project now?  Probably.  I mean, I could be really rather persnickety and say that the red is a little more tomato-ey than I'd prefer (which, really, is quite true.)  But it's BETTER.  Much better.  And I have a gazillion other fun projects I'm just itching to start.  (Do you see that as foreshadowing?  Let's call that foreshadowing.  :)
Happy one month (less a day!) till Christmas!  Hooray!  Bring on the merry!
Want something equally awesome? Check these out!: