About a month ago I chatted a bit about painting my bedroom.  I was excited!  I had the (Benjamin Moore Revere Pewter) paint purchased.  I had the walls patched and furniture moved.  I was committed and ready to move ahead (with full steam and seventy-six trombones and a great deal of painting gusto.)
And then… I stopped. Christmas season suddenly arrived and I got a wee bit distracted by sparkly things and bark baking and merry-making and pretty little red and green pompoms.
But, last weekend, in a foggy fresh post-Christmas stupor, I started painting.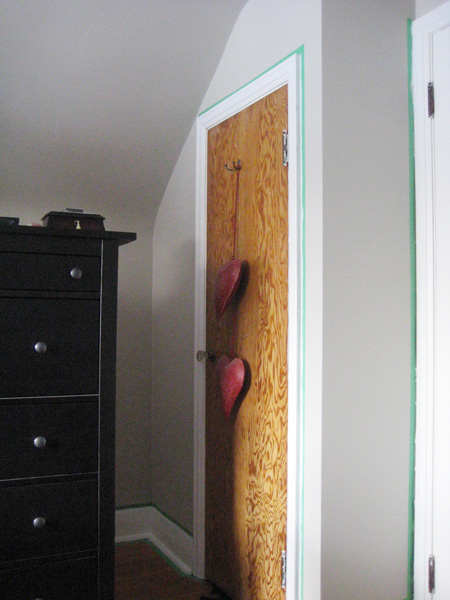 And I am a happy girl.  :)
The walls are done (and I'm in love with my new friend Revere Pewter!) but I still need to finish painting the trim (in case you couldn't tell from the lovely green painters' tape stripes the room is sporting.)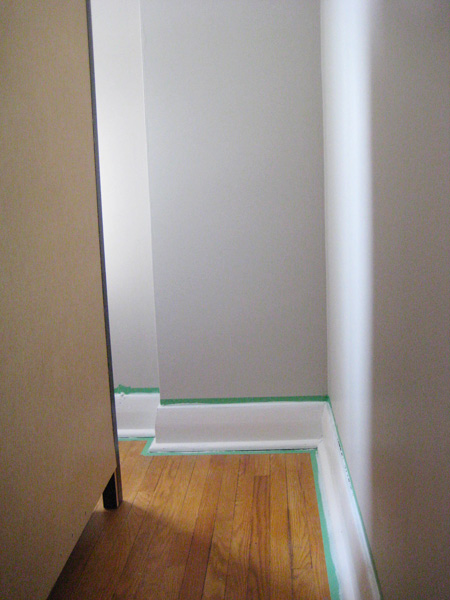 And we still need to switch out the ceiling fan (since the current fan is wonky and unbalanced) (well, and ugly too.)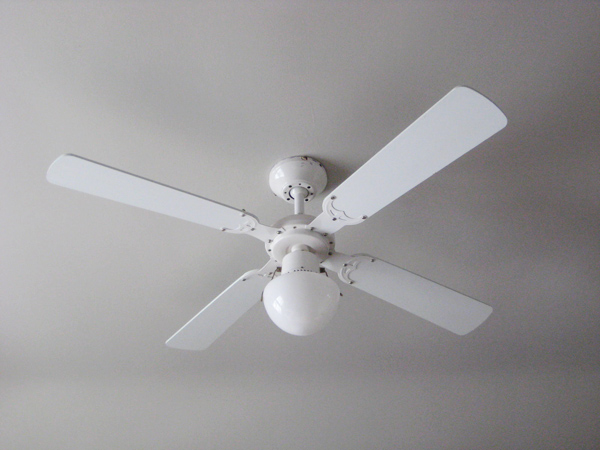 I've got my eye on this pretty little fan from Rona.  It's small and cute, and our bedroom is small and cute, so I think it'll be a good fit.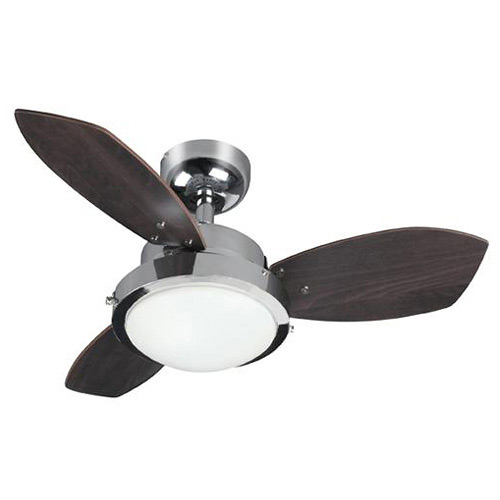 I have an ikea trip quasi-planned for next week (hooray!) (does anyone else out there get stupidly excited about ikea trips like I do?) at which point I'll grab a new curtain rod and hopefully some pretty new curtains too (and likely a lot of other stuff that, of course, I absolutely need – we're talking ikea here, you know.)  And we will NOT mount the curtain rod to the window trim like the previous owners of this house did.  Because that drives me a little bonkers.  Just in case you were wondering about that.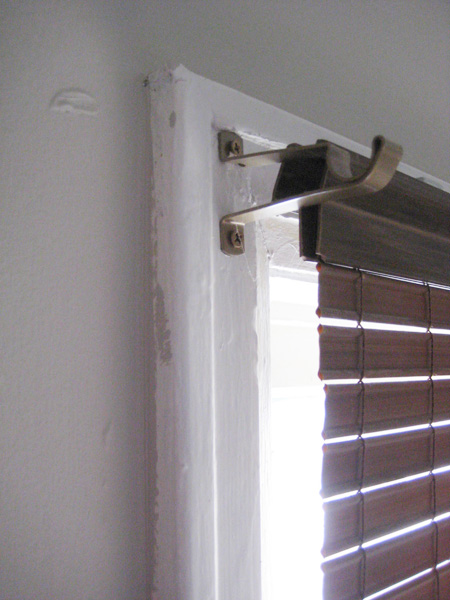 And then (trim painted and fan-swapped and curtains mounted) the bedroom will be done.  Done!  Woo!
So there!  A quick post-holiday bedroom painting progress update.  Yep – I'm a real party animal.  Give me a few days off over Christmas and New Years and do I relax?  Of course not.  I paint.
Progress makes me happy.  :)
Want something equally awesome? Check these out!: