So I'm always that last person to send Christmas cards out.  I love the act of sending cards – I love writing happy little messages inside and putting stamps on envelopes and trekking out through the snow to the nearest post office to mail out my stack of holiday cheer.  But I truly suck at doing all of this well in advance of the holidays.  The mad scramble to get my cards out each year has become part of my Christmas tradition, and a ritual I'd really like to change.  Yep, this year I'm vowing to have my cards out by mid-December.  At the latest.  I hope.
Dear friends and family: for the first time ever, you'll get your cards BEFORE Christmas.  No more Happy Belated Christmas cards from me!
But first I need to choose the cards I'll be sending out.  As I mentioned last year in THIS post, I'm a bit OCD when it comes to my cards.  They must be cute.  They must be on the smaller size (to avoid needlessly long-winded handwritten Christmas greetings for the sake of filling up blank space.)  And they must involve cats somehow (it's true – I'm a bit of a weirdo like that.)
So, because Christmas is quickly (really quickly!) approaching, I toured Etsy last night, and here are a few of my favourites…
There's this simple (but super cute!) cat and mouse card from DeanPenn: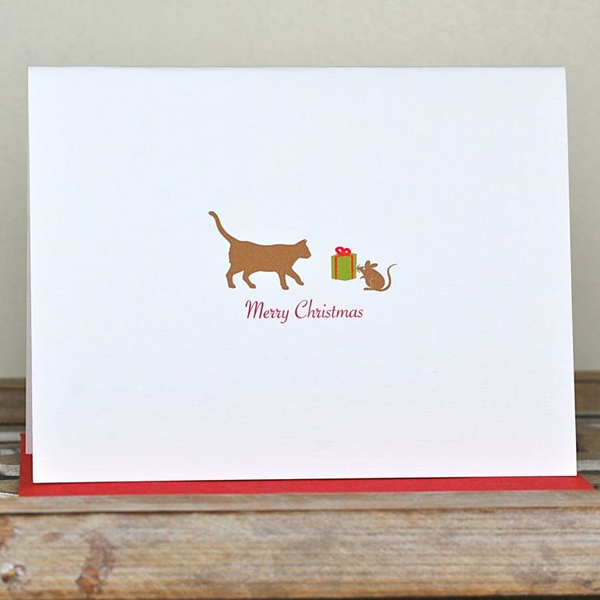 And this fun card (from LizzyClara) made me smile: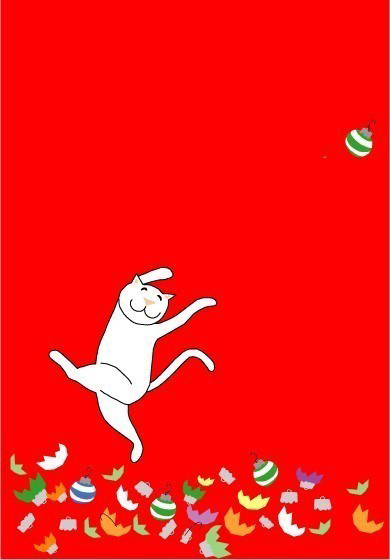 Then there's this printable cat card design, courtesy of adoridesigns: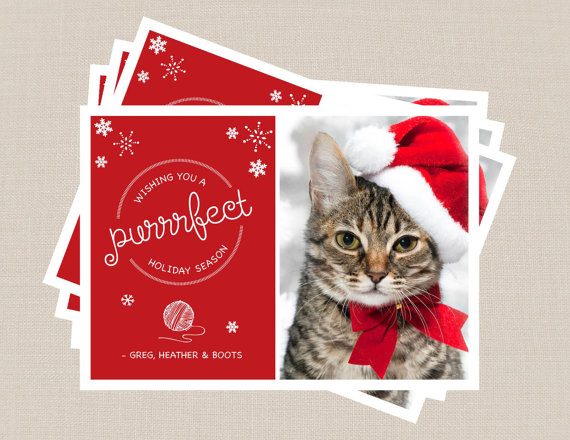 I would use my favourite ever photo of Irwin for the front of the card: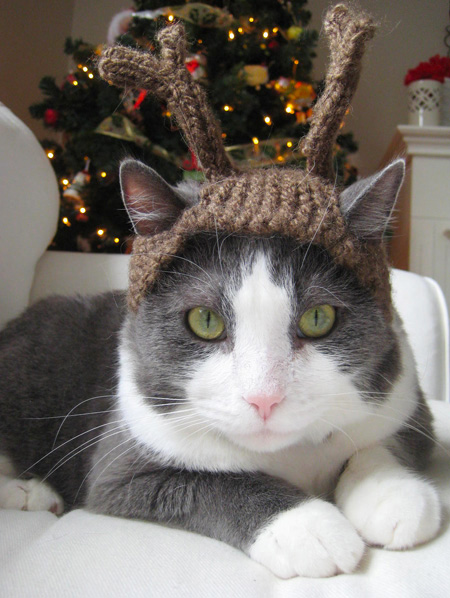 Adorable?  Oui!  I think he'd make an awesome little Christmas card cover cat.  :)
But, my three favourite Etsy-card-findings (shockingly!) didn't include cats at all.  (Gasp! – I know!)
This simple (but lovely!) card from stationaryboutique: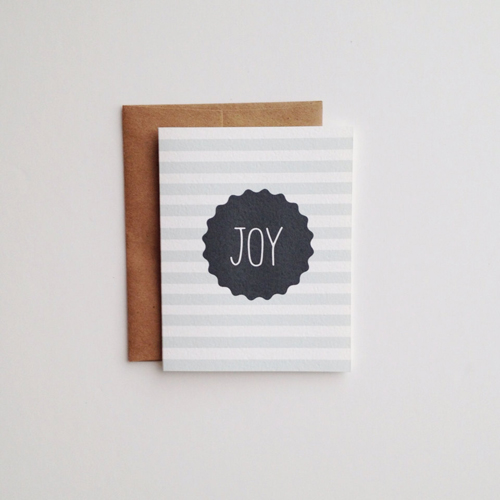 These super cheerful holiday cards from DeLorenzoArt: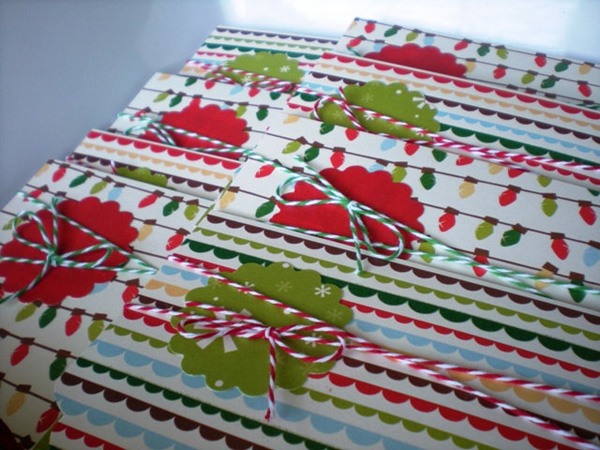 And, lastly (but certainly not leastly!) these adorable cards from Whimsipost: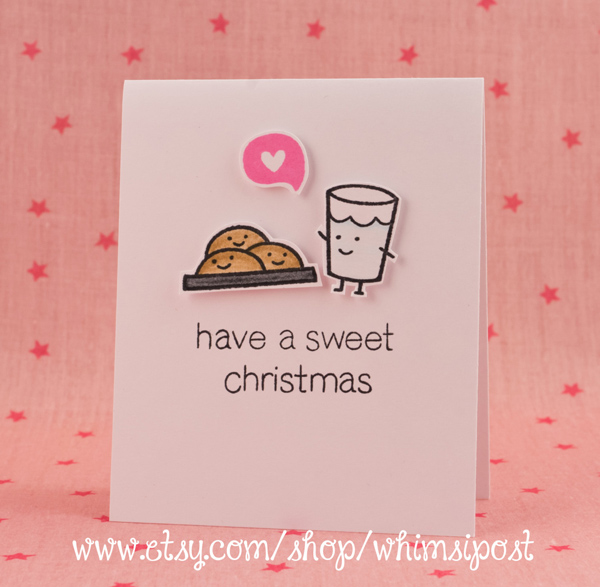 Extreme (strangely non-cat-related) cuteness?  You betcha!
So could there be a break in my Christmas cat-card tradition?  Perhaps.  I do adore all three of the non-kitty-centric cards above.  And, if having particularly adorable cards helps me (in some weird unknown way) to get the cards out sooner (ie: on time and before Christmas), then I may consider those options.
Just don't tell Erik and Irwin (they're pretty sure cats are at the absolute centre of my universe) (which they sorta are) (except for maybe this one time.)  (Shhhhhh…)
Want something equally awesome? Check these out!:
2 comments on "
We wish you a meow-y Christmas (and a happy mew year!) (again!)

"