Sometime last week the door handle on our front door tragically stopped working.  It wasn't entirely a surprise.  We'd been having problems with it on and off since moving to this house a couple months ago, but last week: it full-out broke.  Bit the dust.  Went swimming with the fishes.  Which, in turn, made the act of getting into our house a wee bit challenging (and a whole lot frustrating.)
However, this was all sorta ok with me.  The gross truth?  Our old door hardware was gold.  And not nice, brushed, fancy-pants, classy-looking gold.  Nope.  It was shiny, bright yellow, rather unconvincing (and exceedingly obnoxious) gold.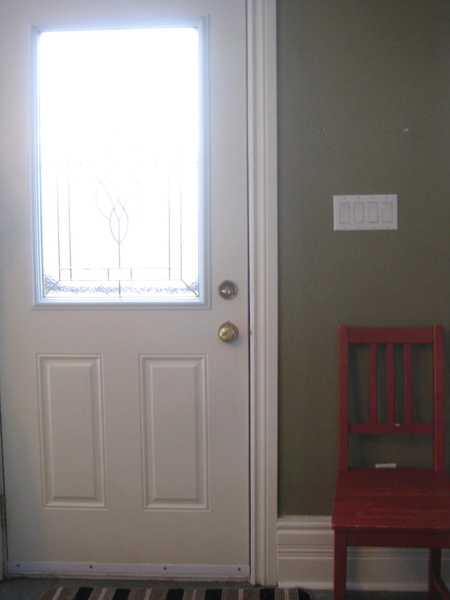 And, at some point, somehow, the set had become really bashed up.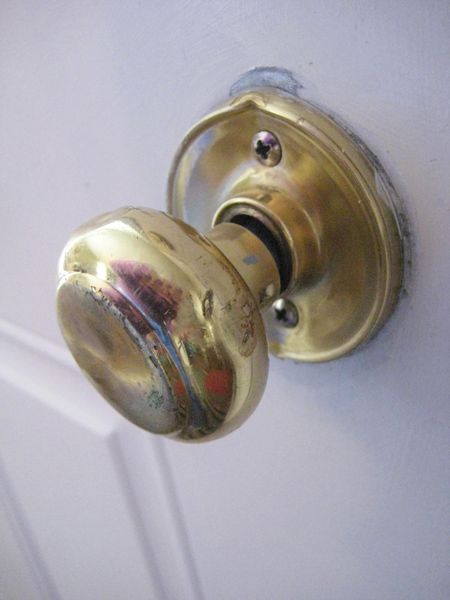 I know why the previous owners had chosen gold: the decorative insert window-thingy (pretty sure that's the technical term) in our front door is gold.  So matching gold with more gold is indeed the obvious (albeit ugly) solution.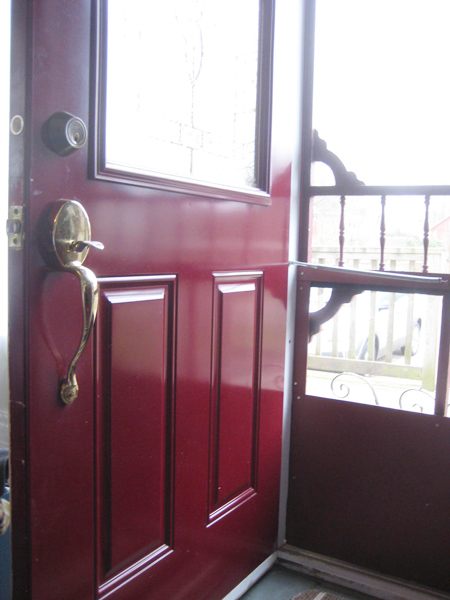 However, I'm not a huge fan of gold.  (I KNOW.  Gold everything is coming back.  I'm resisting.)  And I knew there must be another match out there.  Something that would still look ok with the gold-laced door insert, without being so…  14-carat-ish.
Here is our non-gold, oil rubbed bronze, lovely-looking brand spanking new door set…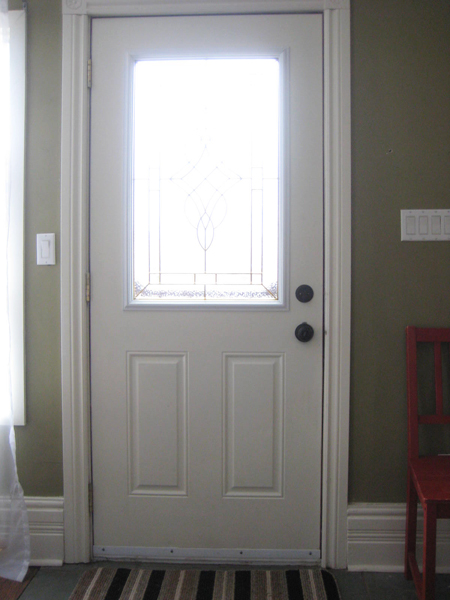 Pretty, eh?  It's such a small change, but I think it makes a huge difference.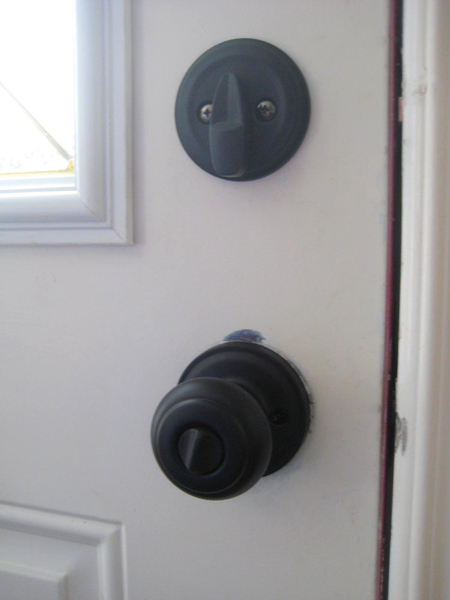 (Although the door could really use a coat of paint.)  (And, well, the trim too…)
(And the door's exterior will one day [ie: as soon as door painting weather returns] be way less red.)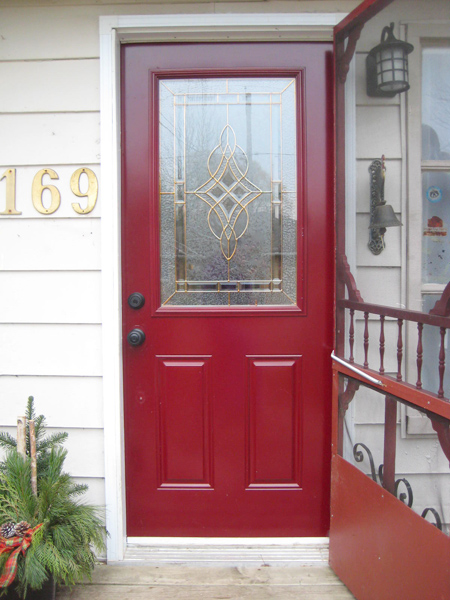 (And the street numbers are overdue for a desperately needed de-goldification too…)
But am I happy?  OUI.  So happy!  I did a little celebratory happy dance in my living room when Sweetie had everything installed and called me in to inspect, in fact.  And I now want to change all of our obnoxious gold doorknobs (sadly, we've inherited quite a few) to this lovely dark ORB colour.  Could be a bit costly (sadly, door hardware is a little ridiculous!) but it will look amazing.  :)
Dear Santa: for Christmas I'd like doorknobs.  Lots and lots of doorknobs.
Weird.  But true.  :)
Want something equally awesome? Check these out!: