Curb appeal is coming slowly (very slowly) to the old mauve house.  I have to keep looking back at the before pictures, particularly from the rather disasterous day we moved in (while the previous owners, who apparently didn't fully understand how the whole Closing Day concept – ie: moving out so that new owners can move in – really works, rather obliviously took their time packing things up and were still picking up their belongings FOUR DAYS after we gained possession of the house) (true story) to fully appreciate that our house HAS come a long way in seven months.  Especially considering that we were buried under several feet of snow and darkness and cold for five of those seven months.
The newest addition to our create curb appeal campaign?  Pretty new house numbers.
I present to you Exhibit A: the old house numbers…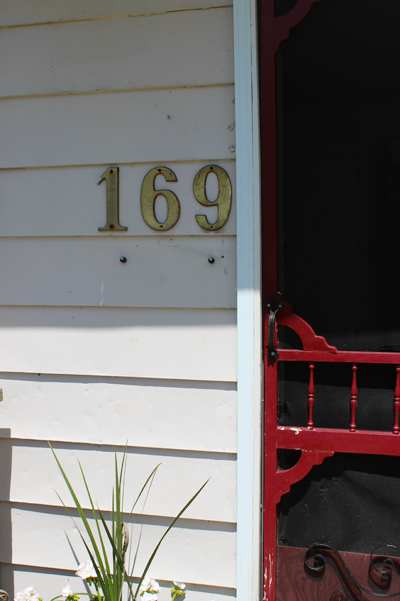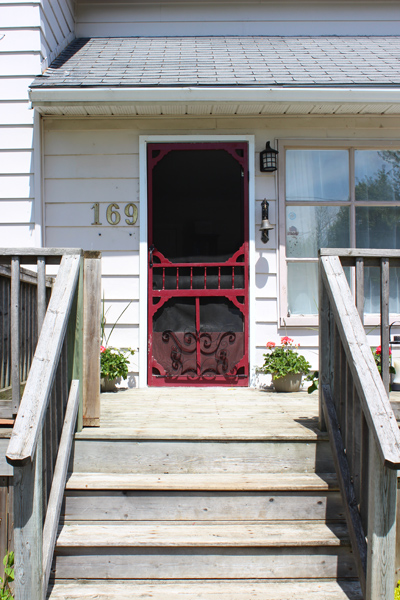 Brassy and rusted and old.  Gross eh?
And, now, the snazzy new mailbox decal numerals (courtesy of etsy seller WelcomingWalls)…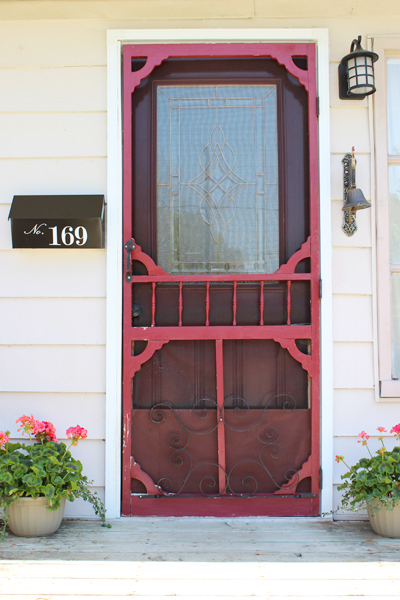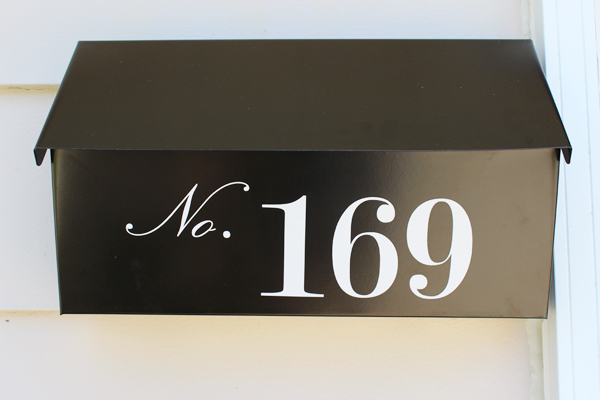 I never imagined that a set of sticky little house number decals affixed to a plain black mailbox could make me so unbelievably happy.
And, just for comparison's sake, let's take a look at a couple of rather disturbing before pics, shall we?  Here's the picture from the original house listing…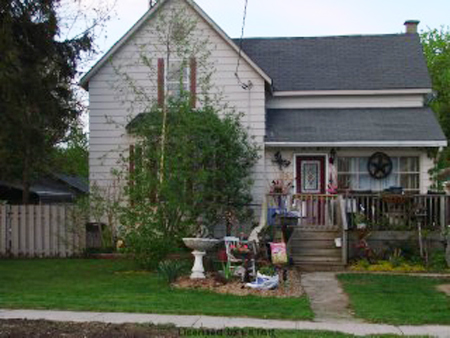 …and here's what the house looked like the day we took possession, with all the previous owners' stuff strewn all over our newly acquired lawn…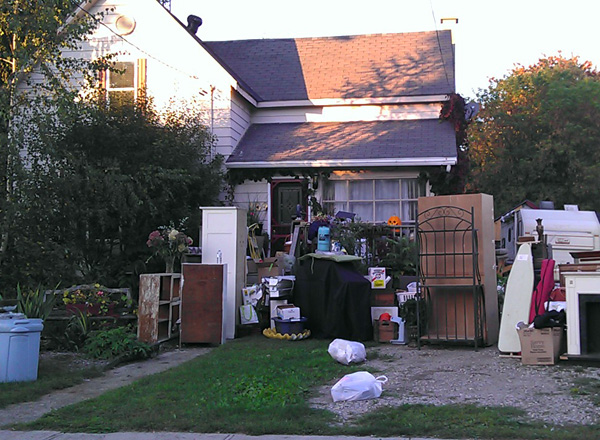 Yep.  We bought THAT house.  We're rather brave (or foolish?) peeps, Sweetie and me.
And now the after…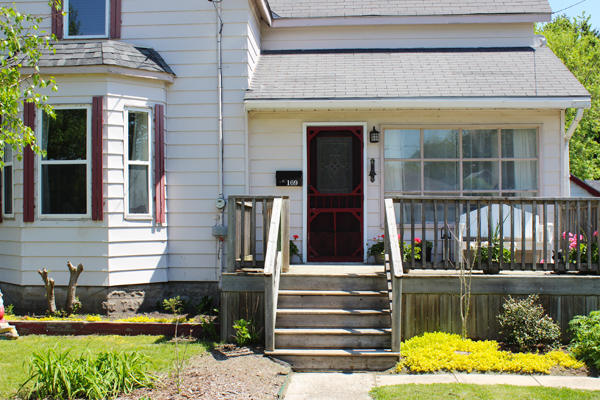 See?  Progress.  Slow progress, mind you (we still need to dig out that ugly stump in the front garden and plant some more appropriately sized cedars or boxwoods and – oh! – some flowers in those flowerbeds would look pretty and the shutters and front door could definitely use a lick of paint and that deck would really look far lovelier if it was stained and gee wouldn't it be awesome if our entire house was re-sided in any colour except for mauve?)
But, still, progress nonetheless.  :)
Want something equally awesome? Check these out!:
4 comments on "
Creating curb appeal (one pretty little decal at a time)

"