As my due date creeps closer, I'm feeling more and more motivated to hurry the heck up and get 'er done (nursery-wise, that is.)  Over the past couple of weeks we've brought my grandparents' rocker in to be reupholstered (should be finished any day now!), we've created our baby registry (which, if you're a tad OCD like me, means hours spent researching various products and thinking about how crib sheets and change pad protectors in very specific colours and patterns would look against not-yet-but-soon-to-be freshly painted nursery walls), and we've made our baby-centric Ikea run (which, if you ask me, is the best reason for an Ikea trip ever.)
Yep.  If I have this baby tomorrow (which, mind you, I hope I don't!) (just a sec – knocking on wood…) he or she now, officially, has somewhere to sleep.
And all of this makes me a very very happy momma-in-the-making.  :)
Nothing is set up yet, of course.  My parents are coming down to paint the nursery later this week (thanks mom and dad!), and then, once the walls are all prettied up, the furniture will be assembled.  I'm ridiculously excited to see this little room transform into the nursery that'll belong to this wiggly little one who is currently doing pirouettes in my ever expanding belly.
But, until that all happens, he's what we've settled on so far…
The nursery will be painted Benjamin Moore's Woodlawn Blue…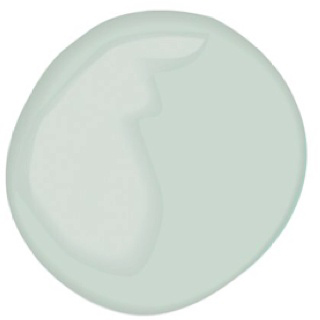 Then there's the Hemnes dresser that'll double as a change table (currently sitting in a box in my living room, but it's going to be awesome!)…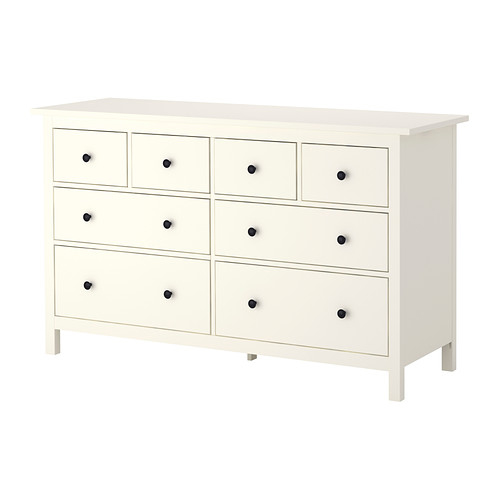 And our Gulliver crib (I'm so excited about our crib!), while really simple and small, shouldn't overpower the tiny little room that'll become Baby's nursery…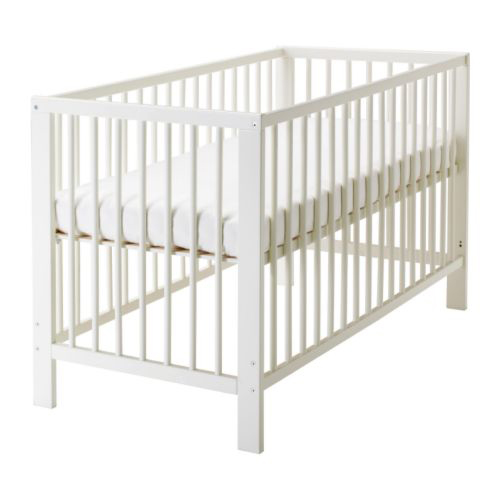 We still need blinds and curtains for the windows, an area rug for the floor, some sort of dirty diaper collection method (be that a wetbag or an ubbi or a simple diaper pail liner plus ikea garbage pail (like this one here) or whichever system we decide upon), and a bookshelf of some sort (since we plan on doing a lot of reading to Baby.)  A footstool or ottoman (for mamma to put her feet up while nursing) would be pretty super swell too.
But, we have the basics now, at least.
Only eight more short weeks (until my official due date) to go!
Leave a comment