Little by little we're starting to put a nursery plan in place.  With only fifteen-ish weeks to go until my due date (eek!) (seriously – where did my second trimester go?) we're at the point where we need to start making decisions and purchases and moving forward with this space that'll one day be home to someone so completely and utterly adored.
A couple weeks ago, I mentioned that the nursery will be a light teal-ish colour (which I see as very gender neutral – once baby is born we can add a bit of coral and yellow if we have a little lady, or navy and green if the bump is currently housing a little gent.)  Here is our (ok, well, my – Sweetie has sorta given me free-reign on this whole nursery decorating project) inspiration pic (from The Farmer's Nest)…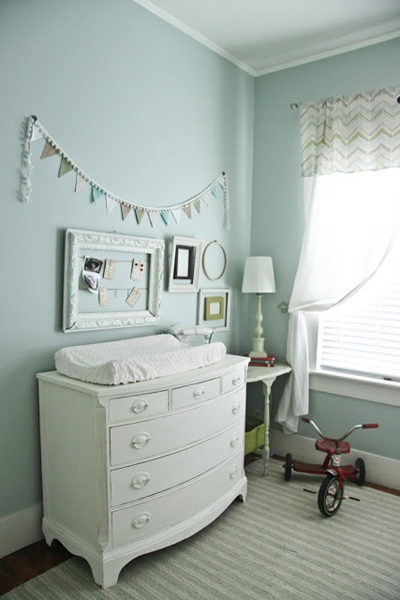 Happy sigh.  Prettiest nursery ever.
And here's what we I have planned to date…
Rocker
Remember the rocker from our staged quasi-nursery at the last house?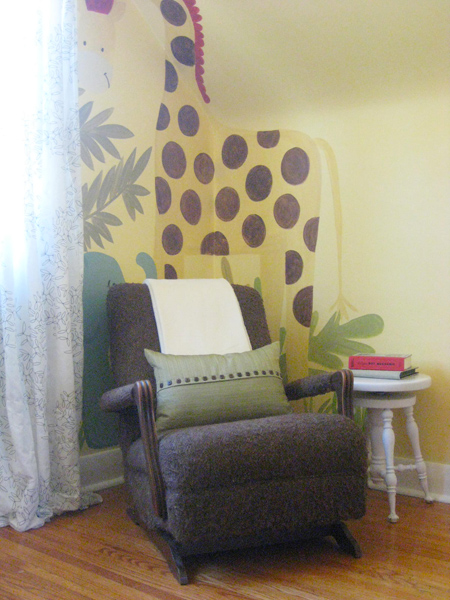 This chair once belonged to my grandparents, and my mom (hi mom!) has sweetly offered to have it reupholstered for our nursery here.  The room that'll be our nursery is quite a tiny little space, and this rocker is small but super comfy.  And I love that it once belonged to my grandparents who, while no longer here, were such an important part of my life growing up.  Having this rocker in the nursery is a little like having them be part of Baby's life, and I absolutely love that.  :)
Mobile
Have I ever mentioned that I love sheep?  I love sheep.  Weird?  Likely.  But there's something so awesome and peaceful about those grass-munching field-frollicking balls of white fluff that makes me insanely happy.  So when I stumbled upon this mobile (courtesy of Etsy-seller GiftsDefine) I was sold.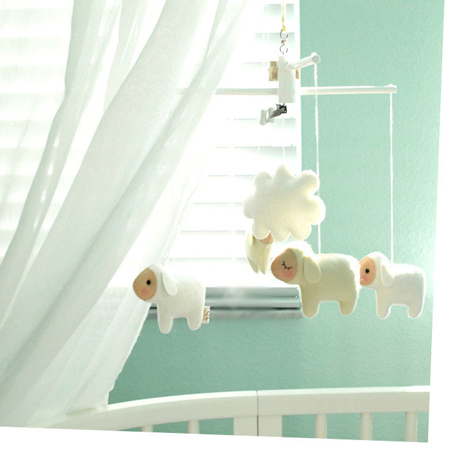 Oh, lamby sweetness.  I love everything about it.  I haven't yet hit the purchase button, but I plan to very very soon.
Bunting
Yep!  I may fall into the whole mobile-PLUS-bunting (how decadent for baby, eh?) category, mostly because (surprise surprise!) I can't decide between the two.  The mobile will likely float above the crib, and the bunting will likely hang above the change area.
This one is my current fave for a little girl…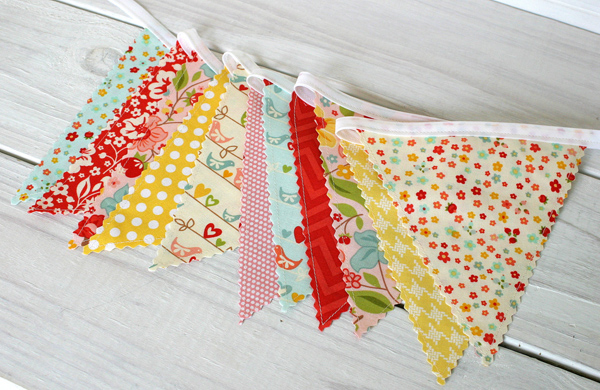 And I love this option should we have a little man…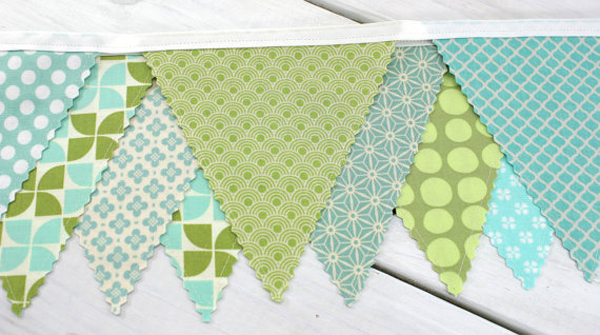 …both from the awesome Etsiers at The Spotted Barn.
Pretty little things
Have you ever noticed that Chapters has the absolute best stuffed animals?  They really do.  I've adored the super soft, squishy stuffed creatures from Chapters since way before Sweetie and I had baby-thoughts.
My favourites are the ridiculously adorable bashful lamb…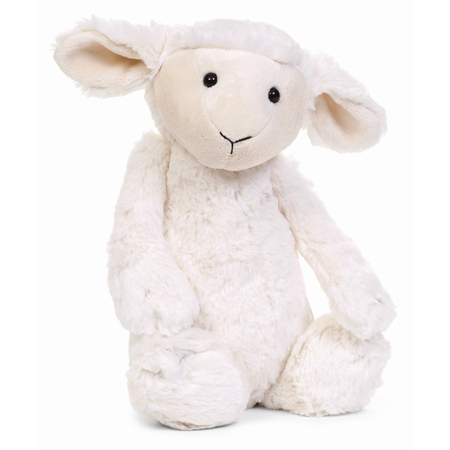 And the ever so sweet bashful bunny…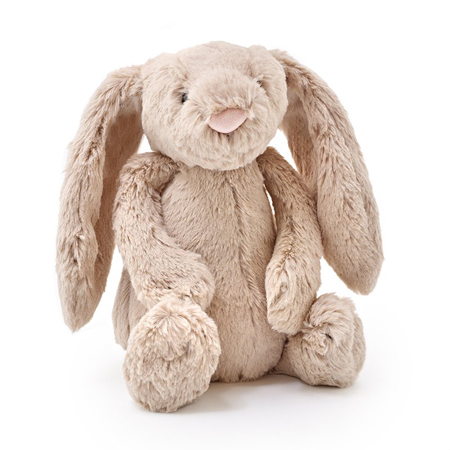 So much cuteness.  So much.  Like, an immense amount.  (I'm seriously swooning over here.)  Here's hoping that Baby loves them as much as his mom does.
And then there's all the other (far more important) stuff
And then there are the bigger, scarier, expensive-er, non-decorative purchases: the crib, the dresser (that'll double as a change table), a bookshelf of some sort for stuffies and books and such…  THESE are the items that I need to make decisions about soon.  Very soon, in fact.  I have a couple of friends who've had their babies far earlier than their due dates over the last few weeks, and I'm starting to get a wee bit nervous.
Let the nursery decorating frenzy officially begin!  :)
Leave a comment